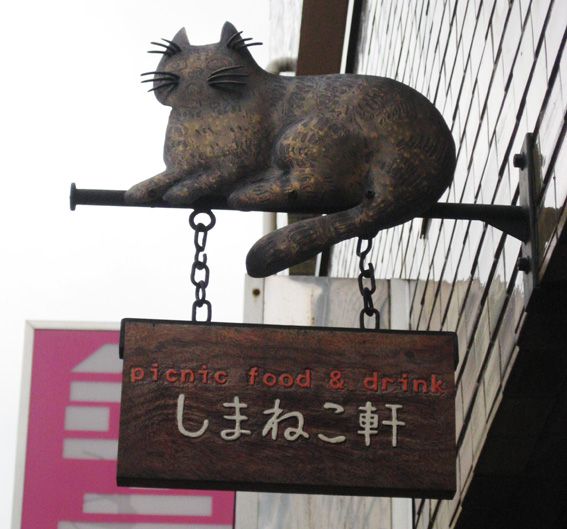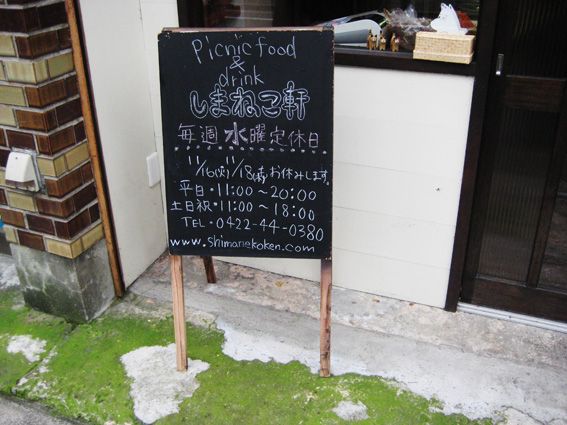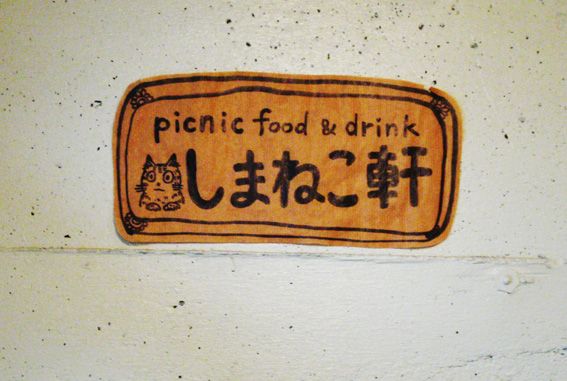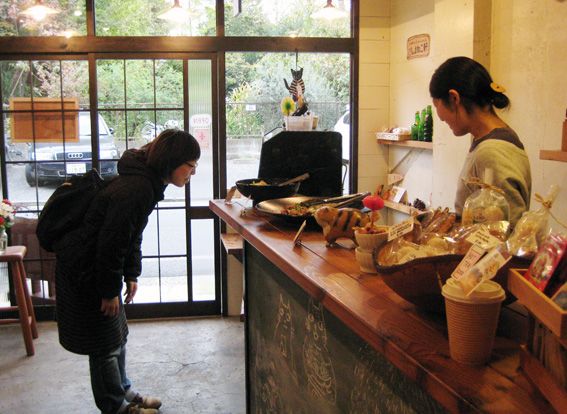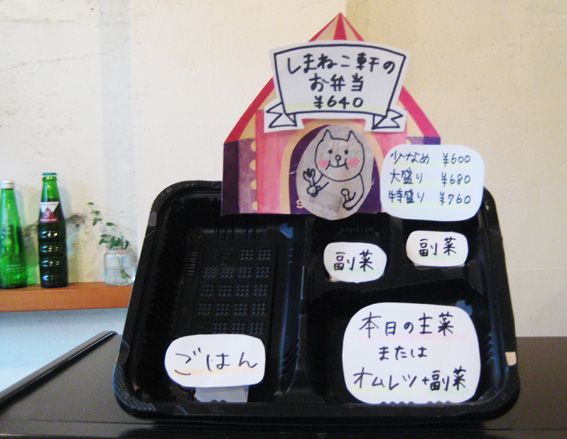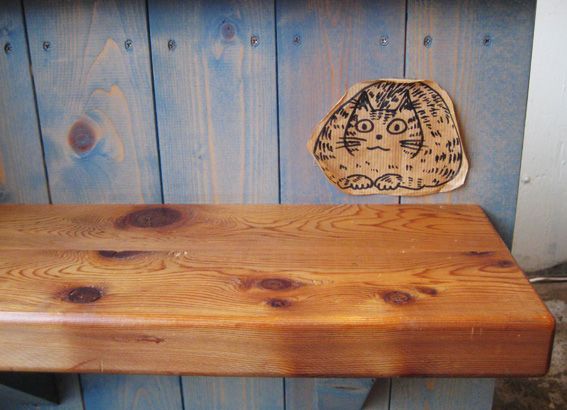 Looking for a bento in Tokyo? Allow me to introduce me to
しまねこ軒 (Shimanekoken)
, my favourite bento shop in Tokyo!
Lunch today was at
しまねこ軒 (Shimanekoken)
with
my lovely talented friends Mogu Takahashi
and
Isabelle Boinot
. Mogu's friend actually owns this little Kichijoji treasure!
Today, two super cute Japanese girls (one covering her
odango
with the prettiest floral scarf) were cooking up delicious fresh bento goodies. Despite it's hidden away location, these delicious goodies didn't last long and I saw the girls change over the chalk board and signage to reflect the sold out + freshly cooked food whilst I was enjoying lunch. Mogu, Isabelle and I tasted a few of the osozai dishes and they were all amazing - full of flavour and tasted スーパー homemade. All of the food here is colourful, delicious and healthy and a bento box will only set you back ¥640!
If you have time one day, please pop in and pick up a
bento
and enjoy it in the sun at
Inokashira koen
. What better way to finish off a ride along
Kandagawa
! If you do pop on over, make sure you warm up with a cup of tea - you'll be pleasantly surprised with the large selection of gorgeously designed tea bags, all presented in the sweetest timber box. I can't recommend しまねこ軒 enough!
And in case it wasn't enough of a treat to visit しまねこ軒, later in the afternoon, over a sweet treat, Isabelle shared with us her new
Tokyo Sketch book
. I was so surprised to see Hello Sandwich had made it onto her gorgeous sketch pages! *speechless* Be sure to pick up a copy of Isabelle's
Sumimasen
Tokyo Book, and peek at her Tokyo photo collections over at
Tokyo Sugoi
. She is one clever cookie!
xoxo