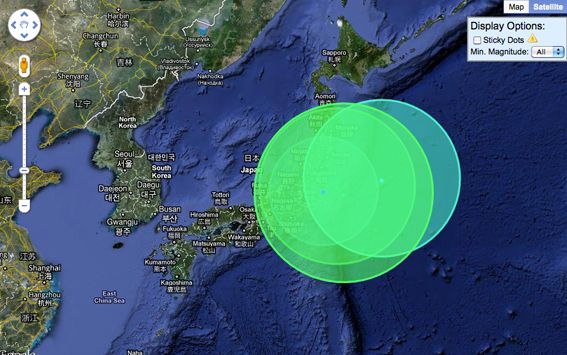 Watch this
Japan Earthquake map
which gives a terrifying visual of the quakes as they happened. It's no wonder Tokyo also shook so much. The big one hit at 2:46 but watch also what happened afterwards. Apparently the aftershocks will continue for up to two months. Please stay safe everyone.
While the radiation is also a big concern, the people in Sendai really need our help right now. Please donate to the survivors.
My
Hello Sandwich Gift Wrapping Zine PDF
for $5 all proceeds to Japan. Donate
here
.
Pay for Japan
lists many things you can buy to help Japan.
Poppytalk
has some ideas on where to support.
My friend Eloise's postcards all proceeds to Japan. Donate
here
.
Second Harvest
is also a good place to donate to. Or if you are in Tokyo, please volunteer.
Thank you to everyone who has donated already especially those who bought the zine. Together we have raised $1400 so far for Japan.
Love Sandwich