Sandwiches!
Hello!
Here is a sneak peek of the Hello Sandwich window display (sorry - via instagram and iphone camera ) at
Shibaura House
! The window display is for the '
Handmade Present
' exhibition and workshop series which starts at Shibaura House 15th December! I'll be hosting a
Christmas Garland making workshop
tomorrow (15th December) at 7pm and I hope you can come along.
My craft idol Udagawa-san
is coming too! If you have some of her books you could bring them and she might sign them for you if you ask nicely ;)
It was pretty incredible working in Shibuara House today. Did you know that the ground floor is a free space for anyone to use? There is a cafe making incredible organic coffee there too but you can also bring your own bento or sandwich lunch and enjoy the nice jazz and beautiful light and atmosphere. They have blankets too so you can keep warm while you read a book and relax. The owners idea is that it's like a park, a place for gathering and meeting. Incredible no? I said 'incredible' too many times didn't I?
I hope you can pop in and soak up some Shibaura House and enjoy the Hello Sandwich window display and Handmade Present exhibition.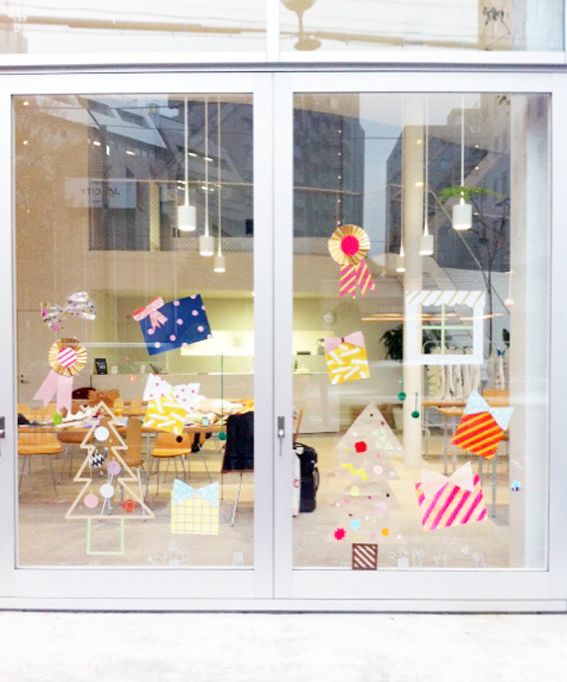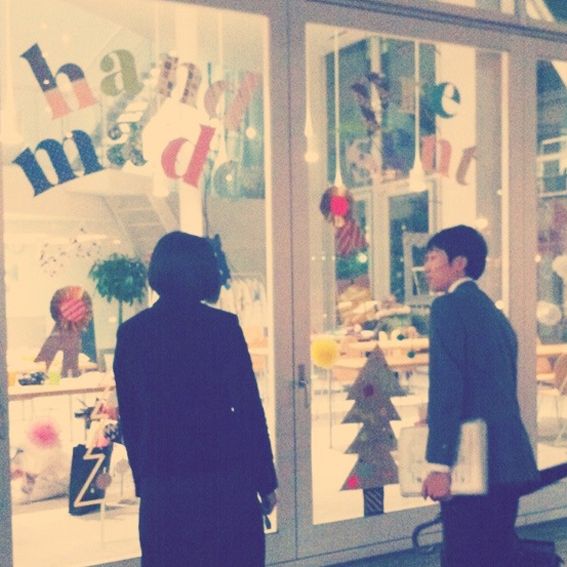 Also I would absolutely love to see you at my workshop - email me at hellosandwichblog (at) gmail (dot) com if you'd like to attend.
Thank you also to Tomoko-san who helped me install this window display today! お疲れ様でした!
Love Love
Hello Sandwich
xoxo