Hello Sandwiches,
These are the everyday craft life pictures that couldn't fit into the below post!
I was asked to do a Martha Stewart demonstration day and pop up craft booth to launch the Martha Stewart Craft Range which will be stocked exclusively in Tokyo at Entre Square in Aoyama! Exiting no? There have been couriers arriving at my house bringing boxes of Martha Stewart punches! I have to pinch myself to believe if it's true. These are a few of the samples I've been making for the demonstration day.
The demonstration day will be on March 31st at
Entre Square
. I will be doing four 30 minute demonstrations on the hour 13:00, 14:00, 15:00 and 16:00.
13:00 = Original Wrapping Bag and Corsage making
14:00 = Scrapbooking and bookmark making
15:00 = Original card and tag making
16:00 = Party Decorations - Coaster, Luncheon Sheet, Cup decoration
The demonstrations are free (!) and reservations can be made by emailing (English okay) aoyama@entrex.co.jp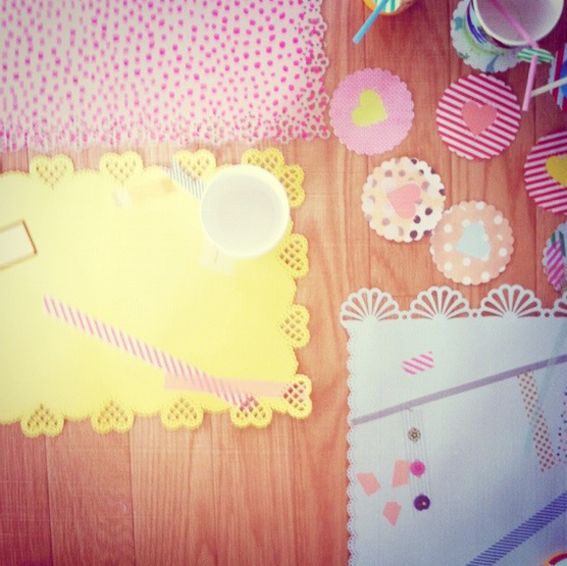 This is the little hanami corsage pin that we will be making as part of the
hanami picnic kit at my workshop on 22nd March
! I hope you can come!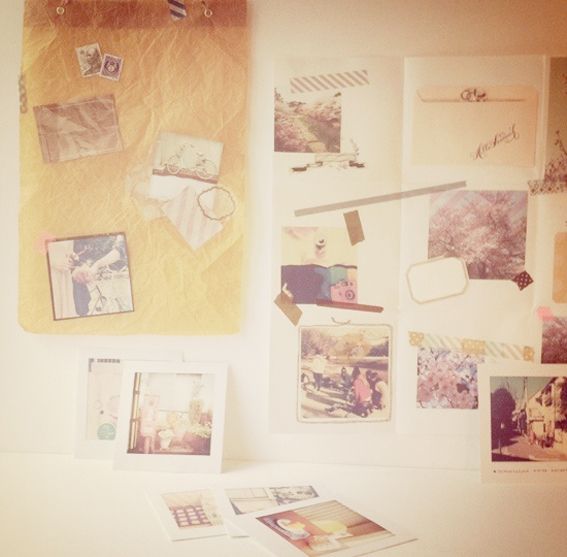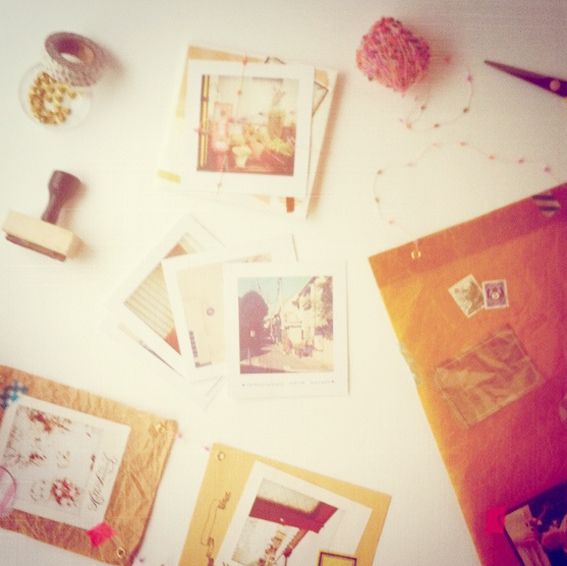 Some images of what we will be making at my
photo collage workshop at Shibaura House
on 16th April! The last workshop booked out quickly so make a reservation as soon as you can if you'd like to come. We have a maximum of 20 participants.
The edges of the handmade book covers we made at the last Shibaura House workshop.
See what I mean - this exciting box full of Martha Stewart punches turned up at my apartment door! waaa!
Shibaura House workshop participants working hard on their fabric book covers.
cuties!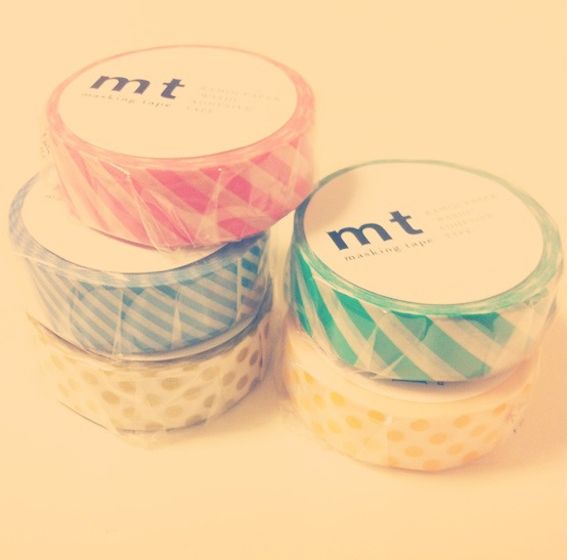 New mt tapes have been added to my collection.
Testing the tapes.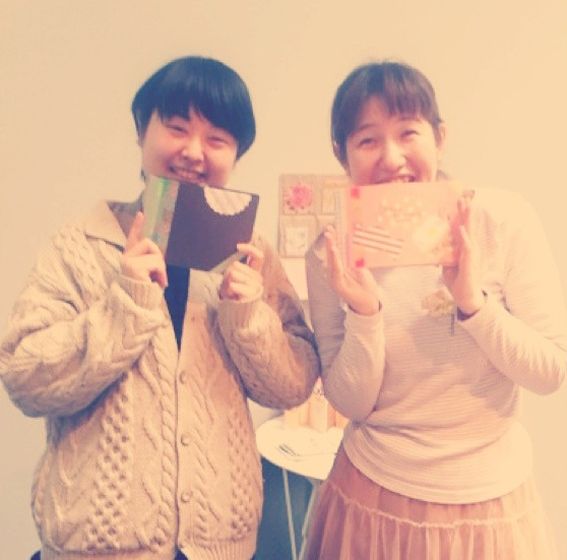 These two adorable cuties and their equally as cute handmade scrapbooks at
my last Kusakanmuri workshop
. Did you know the girl on the left is amazing illustrator
Yuzuko-chan
! I told her she was a superstar and that I was so excited that famous illustrator and book author Yuzuko-chan was going to be a participant at my workshop but she very humbly said that she was not famous at all. And the cutie on the right is my new friend Mami-chan who works as a zakka product designer at
Gladly Gladee
. Do you remember she also handmade me the brooch that looks like a cookie? Click
here
and scroll to the bottom.
Below is Mamis scrapbook! How cute is she writing Hello Sandwich on her book - and a little fried egg!
And Yuzuko-chan made a little 'Thank you Ebony' sign with my photo in the back of her scrapbook. She said it's to remember the workshop! What an honour.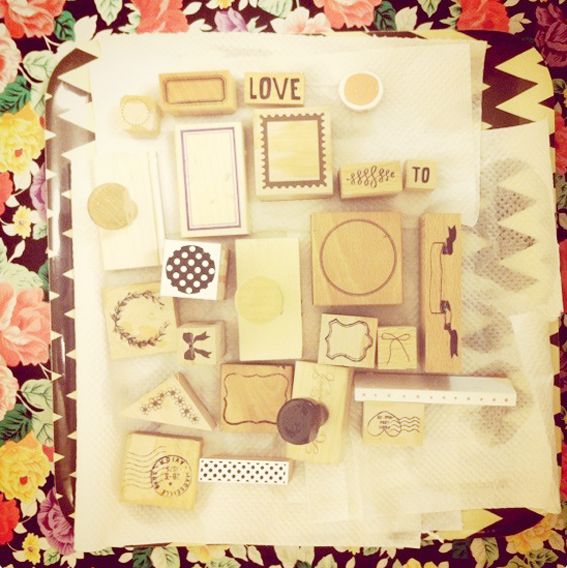 Hello Sandwich stamp drying station.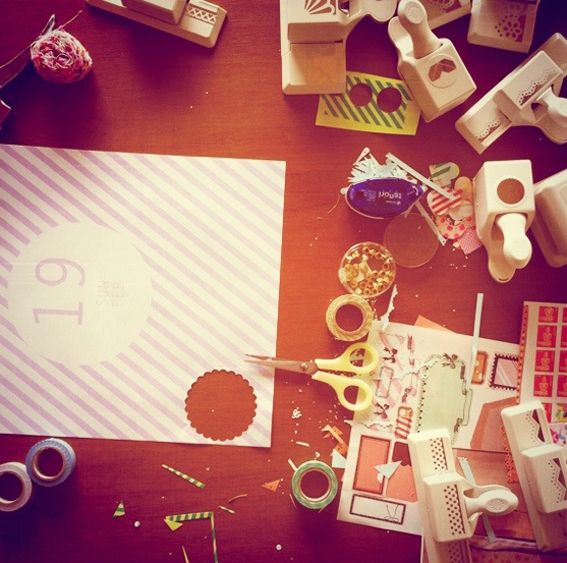 Messy desk work in progress.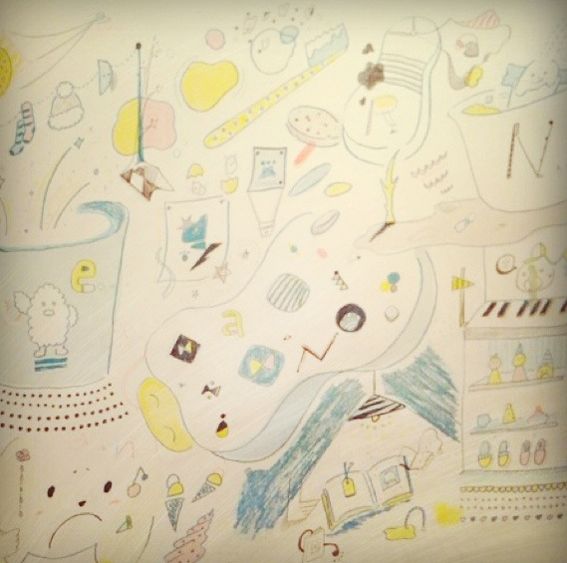 Super cute illustrations at
Nidi Gallery
opening party last night.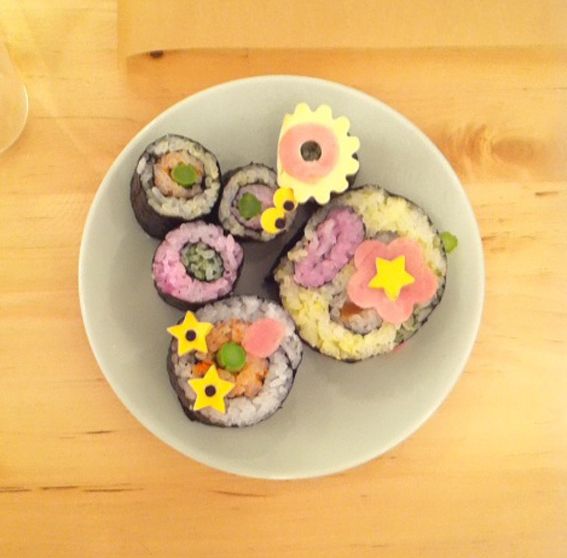 Cutest maki ever at the opening party!
It's rainy and grey and cold and frosty here today in Tokyo. All I feel like doing is writing letters and decorating envelopes all day and drinking chai. Is that too naughty?
Happy Weekend Sandwiches!
フロムエボニー
xoxo