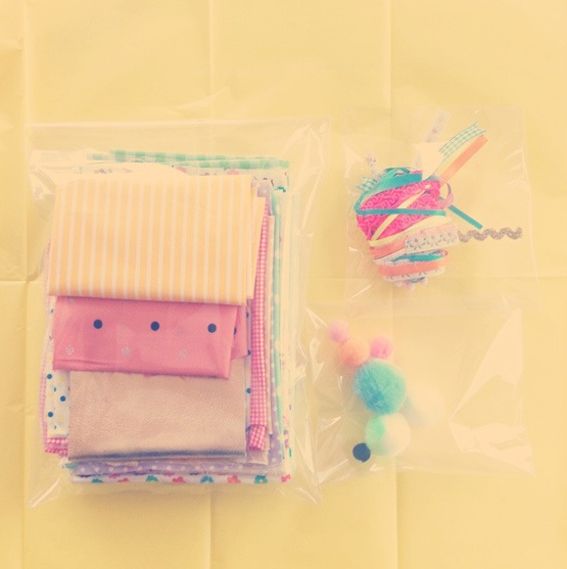 I am loving 'osusowake' at the moment. It's a word used to describe a small gift given to a friend when you share a little of something you already have. For example when you buy a roll of stickers but share a small section of them with a friend, or if you have too many sweets then you can share some with a friend. In the past I've received an 'osusowake' of some mini packets of 16 grain rice from a friend. I had previously mentioned that I was looking for quinoa in Tokyo and she had found a rice that had included quinoa as one of it's 16 grains. My friend is so sweet that she translated the 'how-to-make' instructions into English and included the packaging should I wish to buy it again when I ran out next. It was such a sweet gesture!
On another occasion, when I went for crafternoon at Kazumi-chans house, I had tried to make a folder similar to the one I had learnt how to make at Kazumi-chans house only to realise I needed the special elastic she had. A day or two later a mini sample pack of every colour of the elastic and some lolly coloured ribbons arrived in a sweets box at my house! They were packaged so sweetly inside cupcake patties. I almost cried it was so sweet. It was another 'osusowake'.
The history of the word 'osusowake' is really lovely. It has it's origins back when hand making kimonos was very popular. The leftover fabric from making the kimono was shared with other friends. From what I can gather:
'Suso' is the bottom hem remnants of fabric
'Wake' is to divide
So it's like the diving and sharing of excess fabric samples.
To me this is so beautiful and poetic.
A friend of mine attended my Fabric Book Cover workshop and mentioned she wanted to make another one so I packed up some fabrics and trims for her to make her next book cover. A Hello Sandwich Osusowake.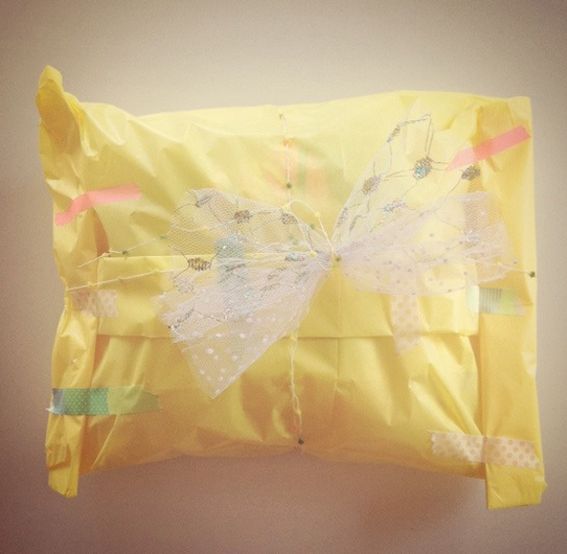 The package got a little damaged in my bike basket on the way over to my friends photo studio but Boco-chan didn't seem to mind too much and she set off taking photo of the small gift.
While Boco-chan was photographing her present I set off taking photos of her craft samples. She said she was inspired by my Hello Sandwich Gift Wrapping Book to make these plastic bag pompoms! I loved the fact that these craft samples were on the shelf just next to her studio desk! ha ha - a little bit of work - a little bit of pom pom action - a little bit of work...
These are her cute pompoms.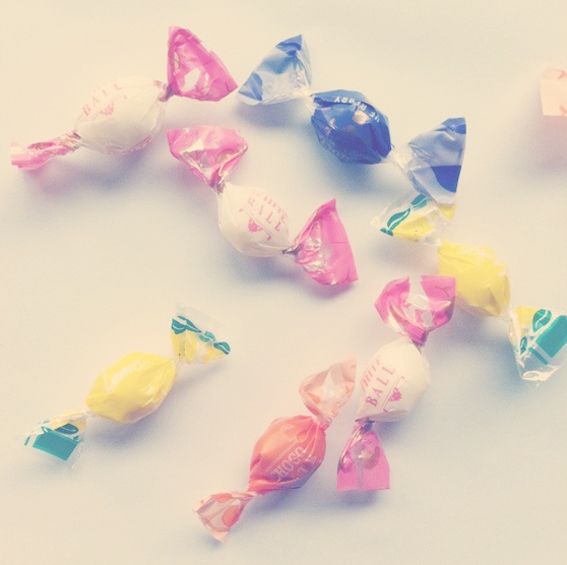 And I received these lovely 'osusowake' mini chocolates from Boco-chan.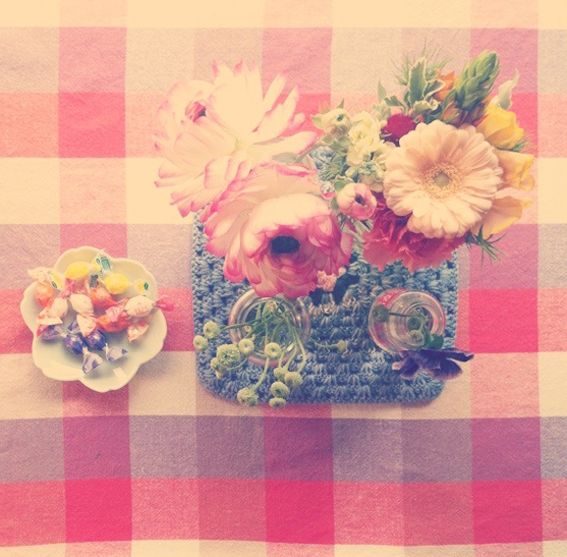 Boco-chan and I had a delicious lunch and then enjoyed a sanpo in Yoyogiuehara.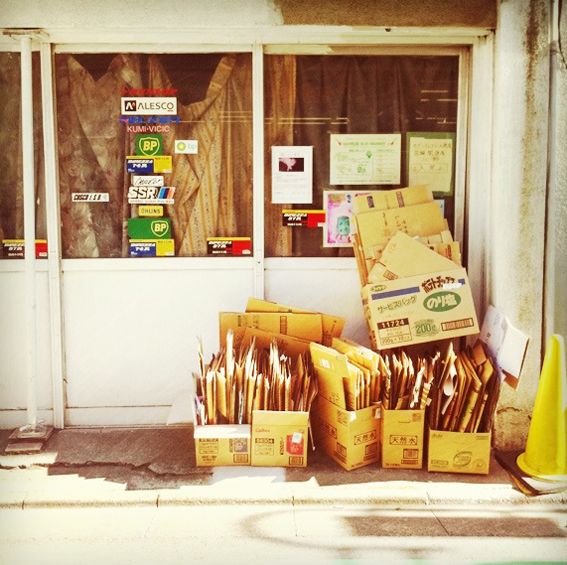 There's us peeking through the window!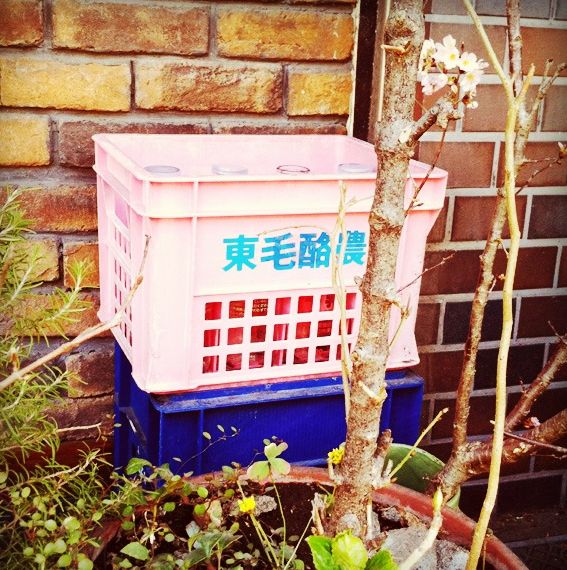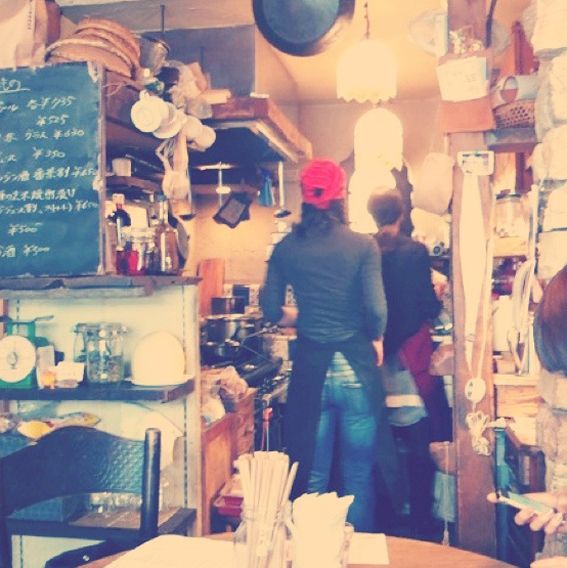 The cutest bread shop which becomes a noodle shop on Wednesdays! They make noodles direct from the pages of a recipe magazine.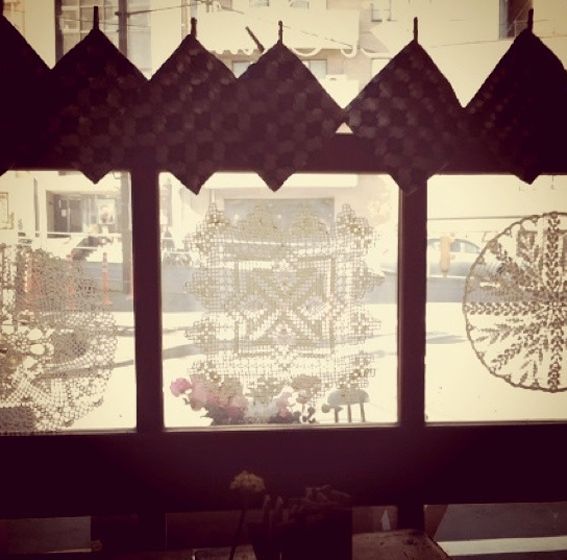 More sanpo and then a blend coffee at this little place.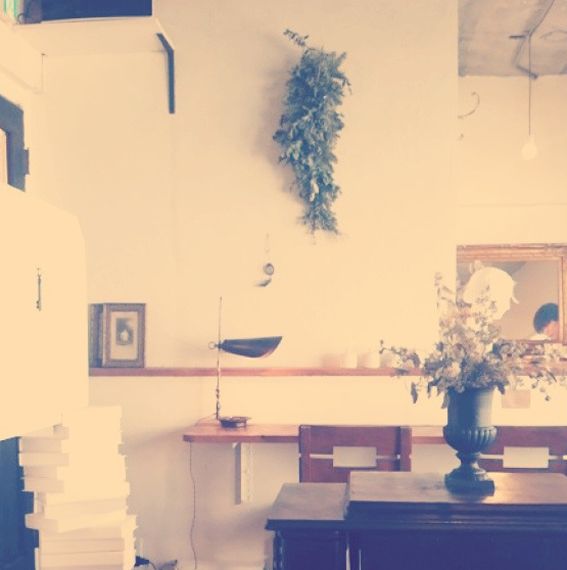 A really lovely afternoon.
Love Love
Hello Sandwich
xoxo