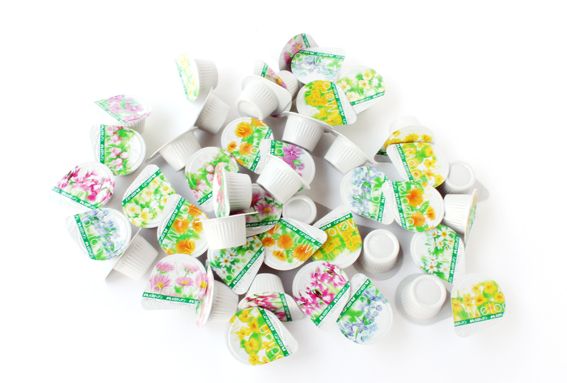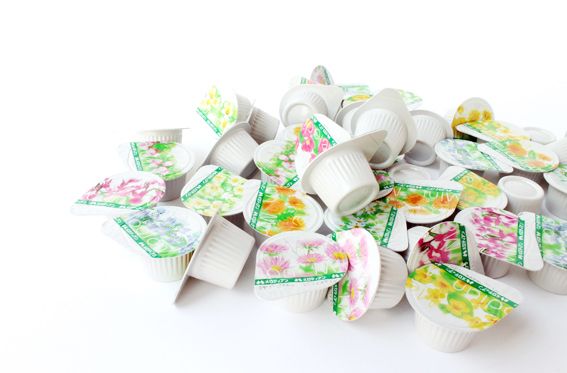 I just
had
to buy these cute little milk containers purely for the packaging.
Now I just have a lot of cups of tea to drink so I can stick the top parts into my scrapbooks!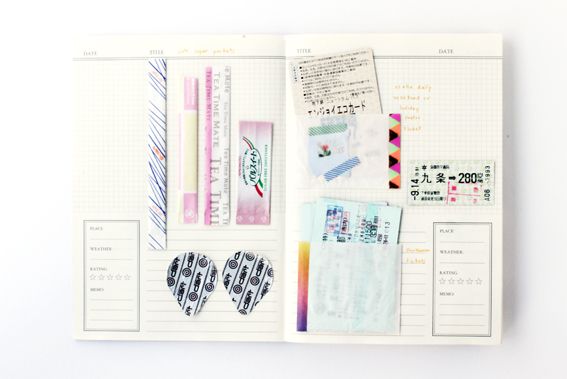 I love collecting sugar stick packets for the packaging. Actually it's a bit cheeky but I don't take sugar in my coffee or tea. I carefully slice the edge off and pour out the sugar or sometimes make a teeny slit in the back and stand over the bit watching the sugar fall out like an hourglass. I was at a meeting the other day and they had the most amazing sugar sticks - orange with white flecks, kind of 80s style! It took all of my self restraint not to pop one of those little sticks in my handbag. I wonder what brand that was... I'm a bit of a weirdo aren't I ha ha.
Love Love
Hello Sandwich
xoxo