Hello Sandwiches,
Happy Long Weekend (for those living in Japan).
I'm just back from the sweets exhibition at
Nidi Gallery
. A handful of select artists were selling their handmade goods such as socks, tights, wrapping paper, gift tags and also a wide range of sweets perfect for Valentines day gifts. There were so many cute handmade goods on display and for sale!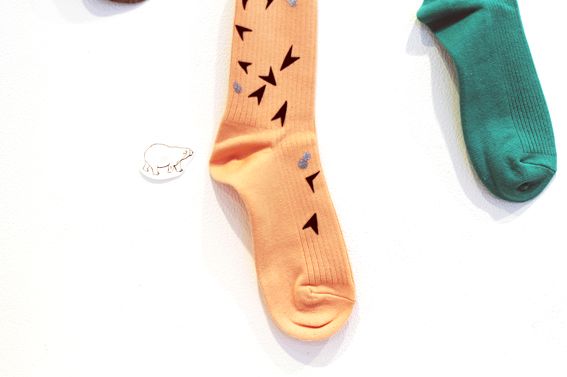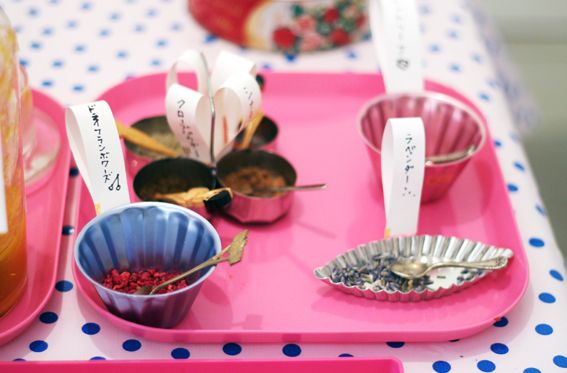 I love this cute drinks bar at the counter. Have fun adding lavender, cinnamon and frombois to your hot tea!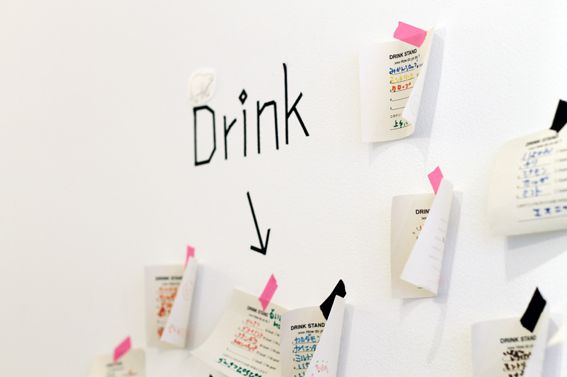 Once you had added your select items to your tea you could name your original drink and place your 'recipe' on a note upon the gallery walls.
Amazingly cute brownie-cookies.
Visitors could even participate in an icing workshop.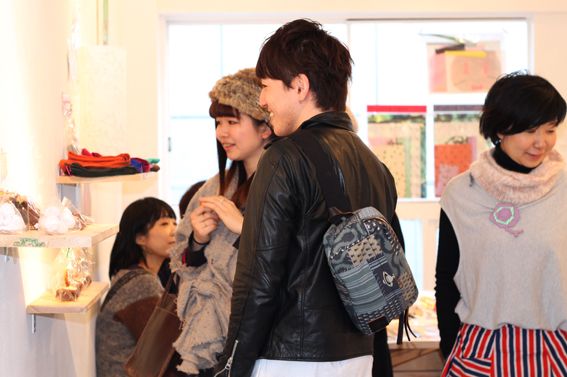 I really loved the gift wrapping counter where the cutest Japanese girls were wrapping your Valentines Day sweets in clear cellophane bags embellished with folded original origami paper and pattered twist ties.
I'm a little inspired now to spend a day baking cute Valentines Day sweets for friends. I wonder if I should pop over to Loft and pick up some cookie cutters...
Love Love
Hello Sandwich
xoxo