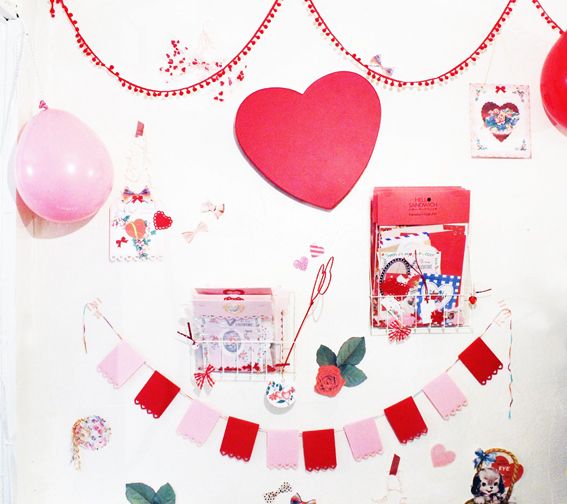 Hello Sandwiches!
Today I installed my little
Valentine's Day exhibition at Violet and Claire in Kyoto
.
Sumire-chan and I had such fun setting up. Blowing up balloons. Cutting out paper shapes, hanging pompoms, eating cookies and, of course, instagramming.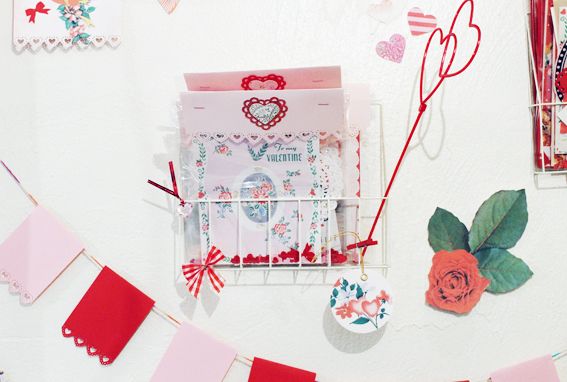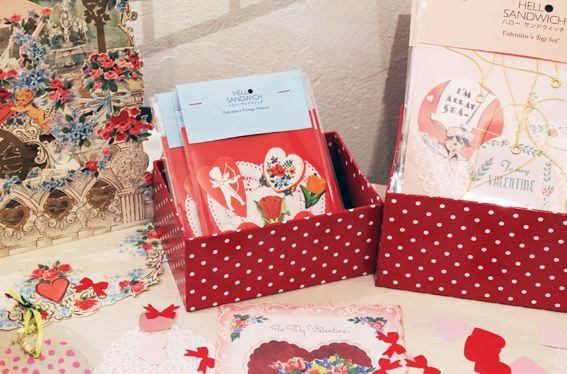 There are lots of Hello Sandwich Valentine's items for sale. Vintage sticker sets, Vintage tag sets, Vintage Valentine's postcards, Valentine's confetti bows and Valentine's craft packs.
If you're in Kyoto (or Osaka) pop on in!
Note: These kits are also available to order online to be shipped anywhere in the world! Click
here
. Sumire-chan speaks perfect English so if you can't read Japanese just send her an email!
We will have a workshop tomorrow, and on Sunday. There are still some spots for the Sunday workshop so please come along if you're in the mood for a little Valentine's craft. (Details
here
).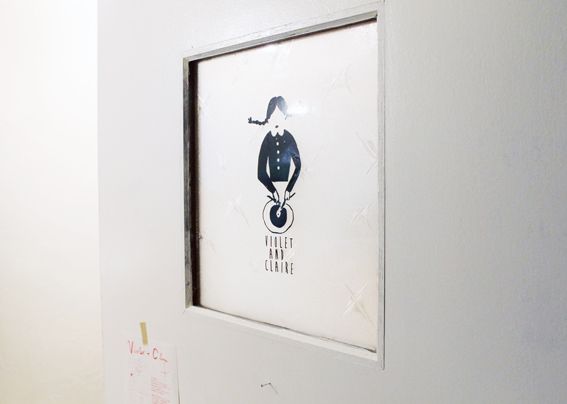 Violet and Claire is a lovely little shop located on the 2nd floor of a traditional Japanese house. Sumire-chan has a such a great eye, selecting kawaii goods from all around the world.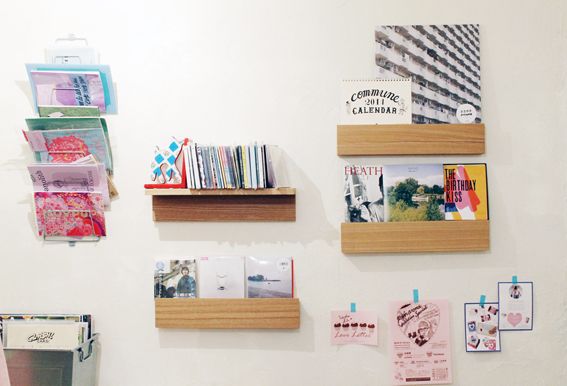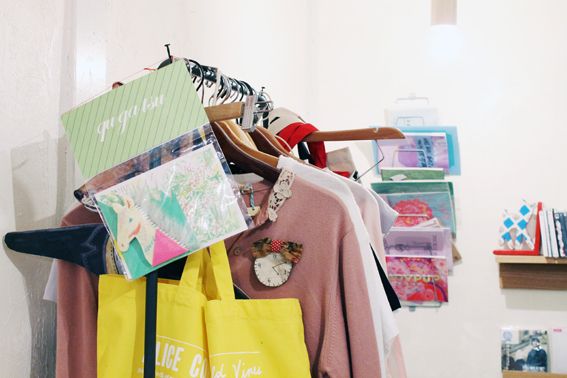 For example, this embroidered fabric clock brooch from England.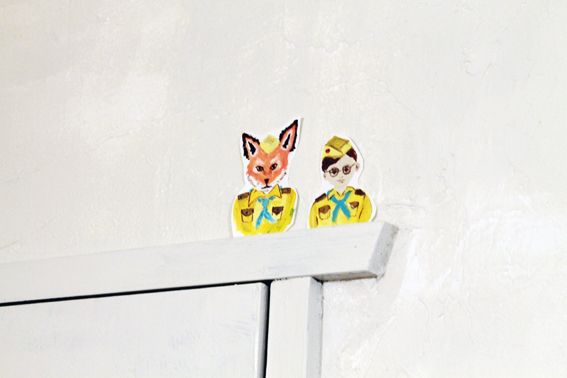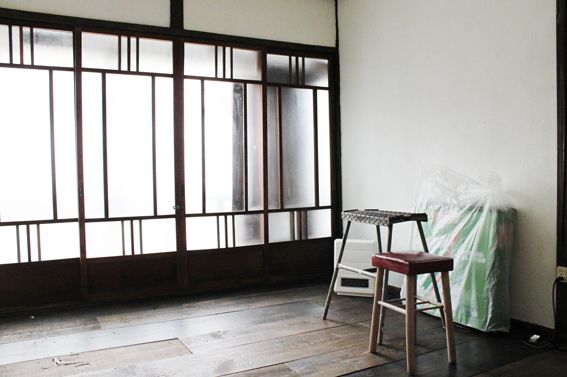 Also on the 2nd floor is Gallery 8 (above), where I will be hosting my workshops this weekend.
The building's toilet was in keeping with the tradional-Japanese-house-style.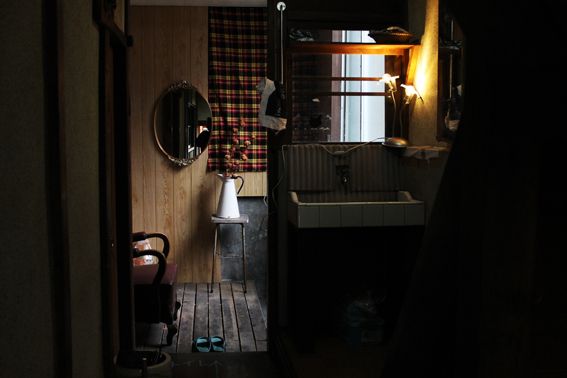 I can't explain to you just how cold it was here, but the light was incredibly beautiful.
After washing your hands, the water drained out just here.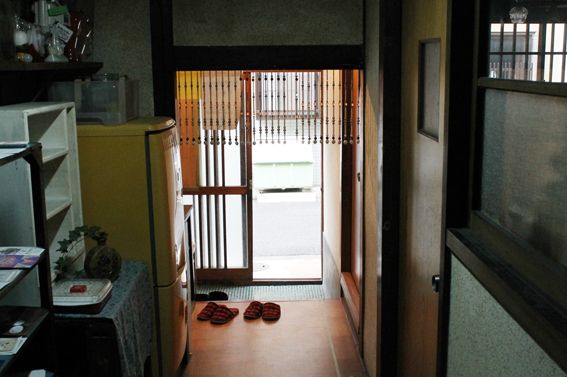 I love the little open genkan you spot as you wander through Kyoto's backstreets.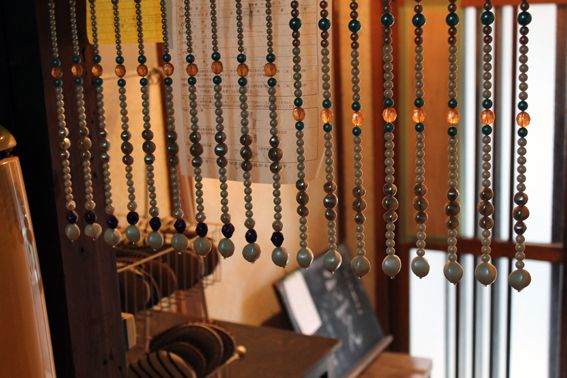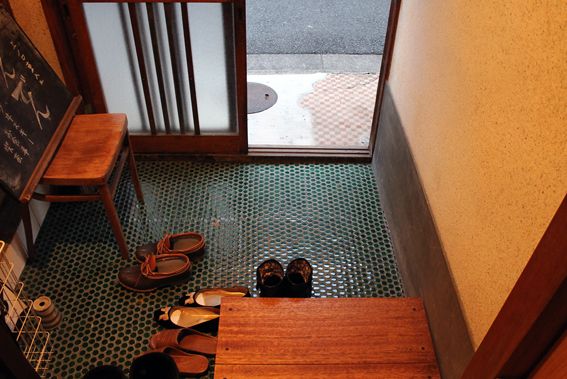 Embarrassingly, you can spot my
hokkairo packs
in my shoes!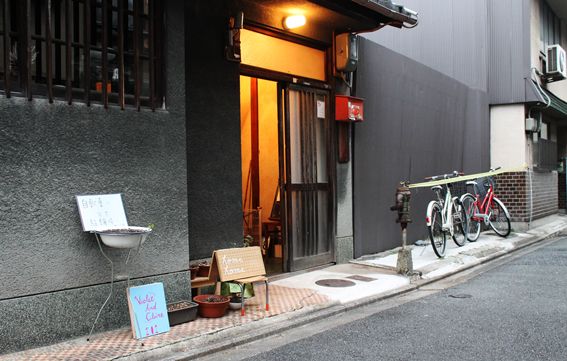 I hope you can come along and see the exhibition!
Love Love
Hello Sandwich
xoxo