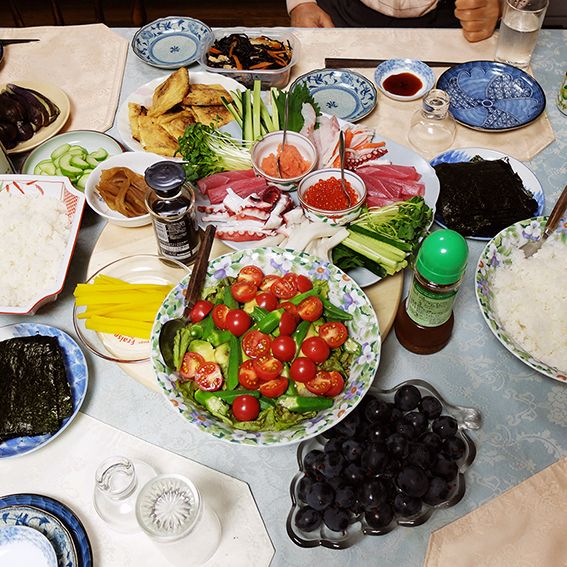 I bumped into Babachan yesterday and she invited me over for temaki dinner tonight! I can.not.believe the kindness of this family! She said she looks up at my light on at 12:30am and worries that I'm still up working! So sweet! Also - dinner at 6pm on a Saturday night! Soooo cute!
Babachan sent me home with an Ozeki bag full of kome!
I asked them about why they invited me over and how they knew I wasn't a crazy foreigner stranger, and they replied 'because you're always smiling'!
I've found my Japanese family!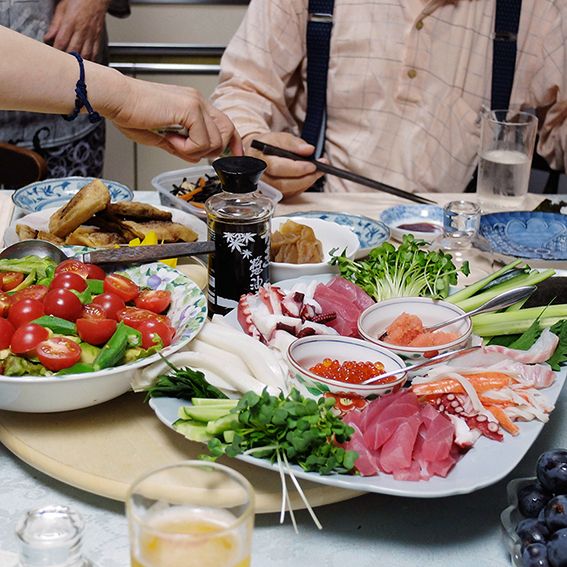 I have really, really missed Japanese home cooked meals lately. Also the setting with the fabric place mat and tissue box on the table! Ah, Japanese house dining!
Dramatic Taste for 21 Century.
Nihonshu time!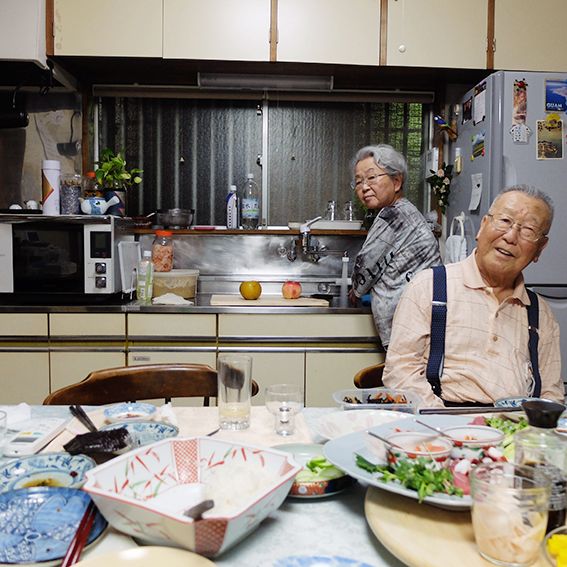 After dinner it's time for Nashi (pear) and Momo (peach).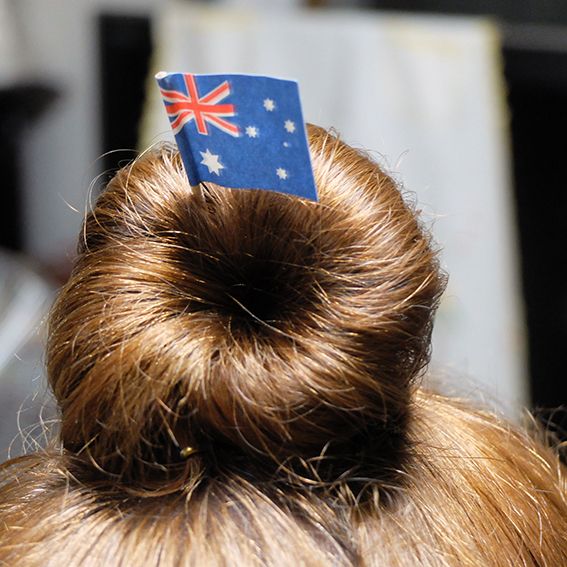 And, after everyone has enjoyed some Nihonshu and a bottle of Australian wine it's time to be silly with the little flag.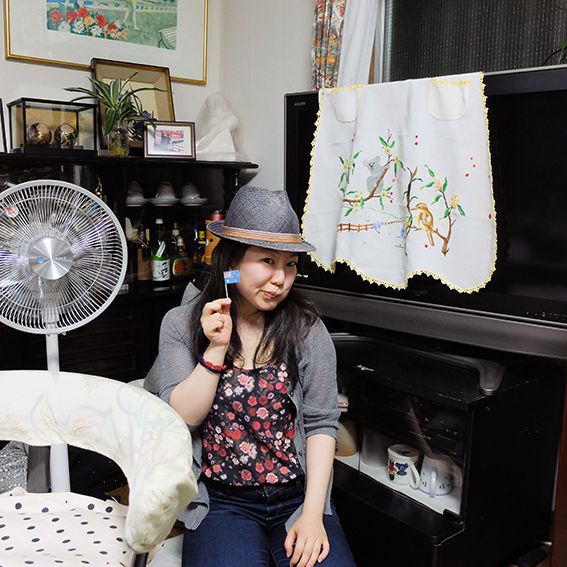 Satomi-chan with the flag and the little Australian apron from Mama-sando's studio.
Goodness, I can't believe I am so lucky to have been able to made friends with these incredibly kind people! Life has a funny way of working.
Love you, Japan! And love you my lovely new neighbour friends!
xoxo