You guys! Helloooooooo!
I'm just back from Nagoya where I installed my 'Hello Hanayashiki' solo show and hosted a workshop. Two of my best friends came down to Nagoya with me which was such a special treat!
Here are some pics from the last few days.
On reading
cuties!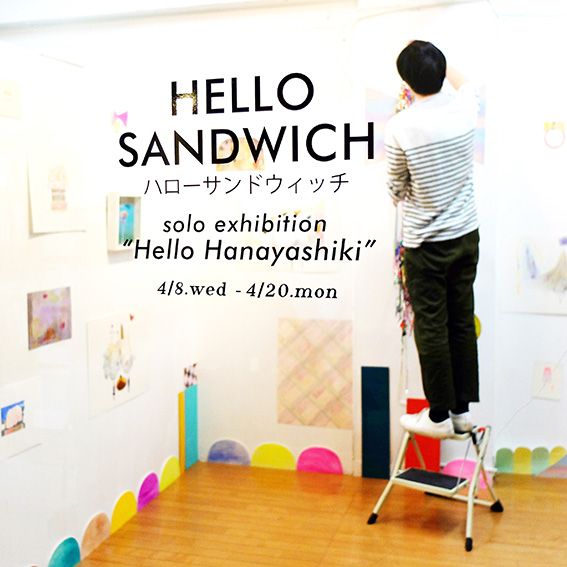 Yoshitaka-san putting the final touches on the installation.
Takenoko.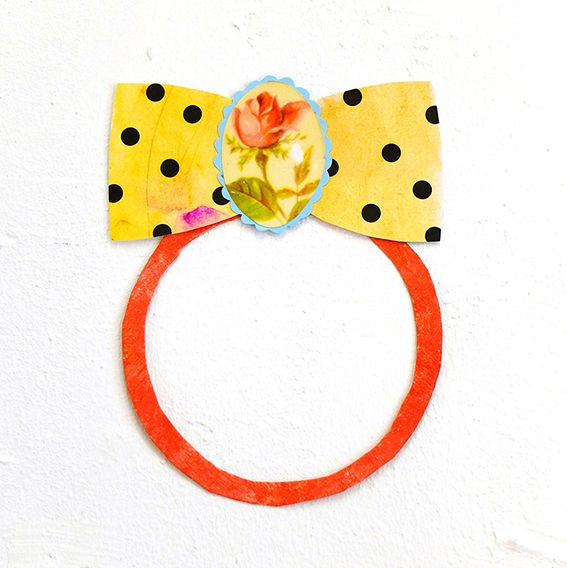 We also displayed some of my Hanayashiki photos in the bookshop space, too.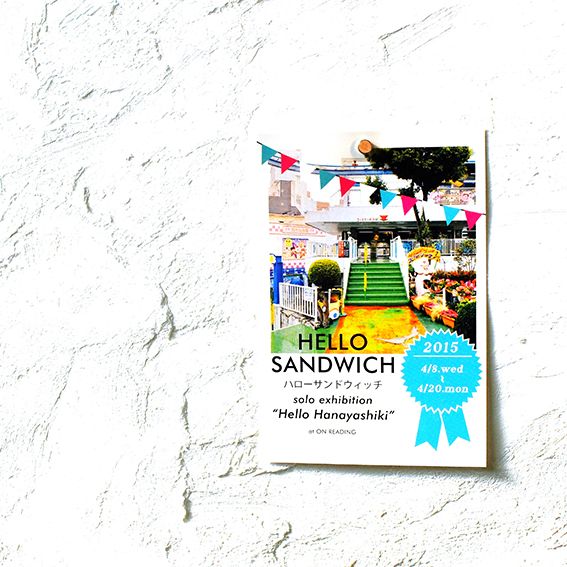 On reading is in the cutest building. I wish I could live there. This door - I die!
I hosted two collage workshops in the gallery on Saturday. I haven't had so much fun at a workshop for a longggggg time. It was basically a 'crafternoon' with cute new friends. We chatted away, drank tea, showed each other our work on instagram, talked about our favourite artists. One of the workshop participants told me her uni lecturer was SUGITO HIROSHI! My all time favourite artist! I couldn't believe it. In a very un-Japanese / very Australian humor fashion (or is it just me?) I tried to get her set me up with him ha ha.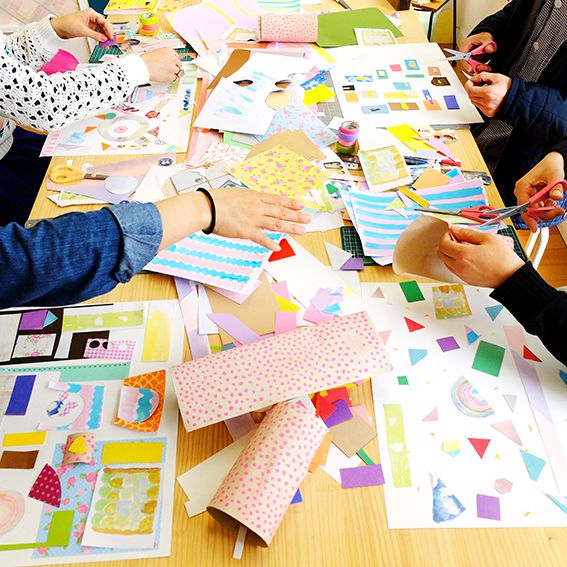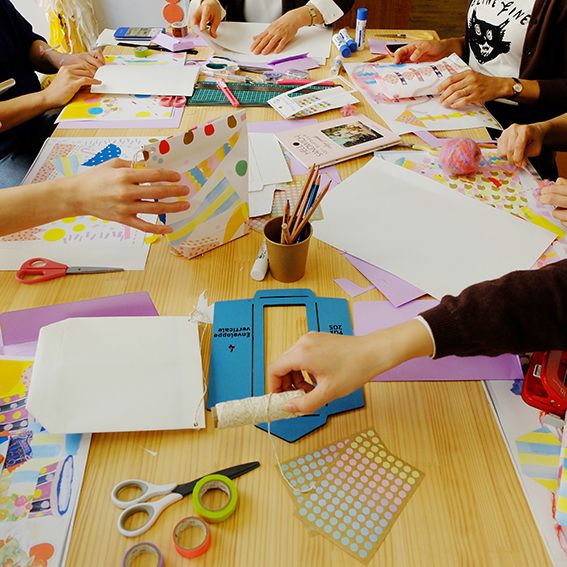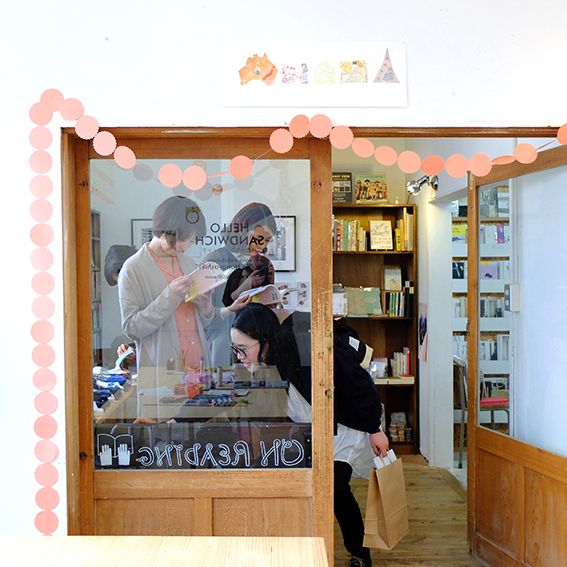 Cuties reading my Japanese craft book.
So. Much. Cuteness.
The way things looked after the workshop.
These craft kits are on sale at the gallery for ¥1000. I think it might be possible to order them through
the gallery
if you would like one!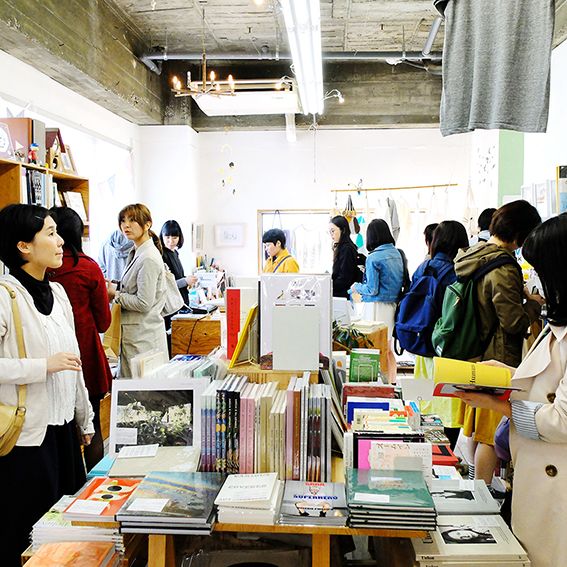 On reading is the place to be on the weekends in Nagoya!
There are so many great memories from the Nagoya trip that I want to share with you over the next little while. Hotel room shenanigans. Riding suitcases in empty underground shopping malls. BBQ's at Lullatones house! I DIE! Trips to the zoo with Lullatone. Dinners at friends-of-friends cafes...
Can't wait to share it all with you!
In the time being, if you're in Nagoya, please pop by On Reading to check out the beautiful books, and my little show which is up until 20th April.
Love Love
Hello Sandwich
xoxo