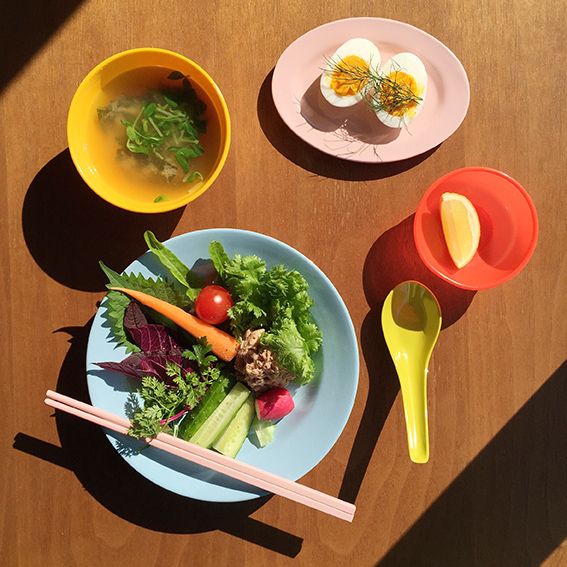 This is my first ever #HelloHawker lunch using my new melamine from Singapore.
Sure, the lemon wedge probably didn't need it's own bowl, but I couldn't resist adding that coral colour to the setting.
In this amazing Tokyo autumn light was - Miso with wakame and toumyou. Egg with dill to remind me of my trip to Lithuania. Organic vegetables from the farmers markets. Tuna so I could run 6kms this afternoon. And lemon so I could use the coral bowl hah.
Hope you had a nice day, Sandwiches! It's so nice to be back to blogging again!
xoxo