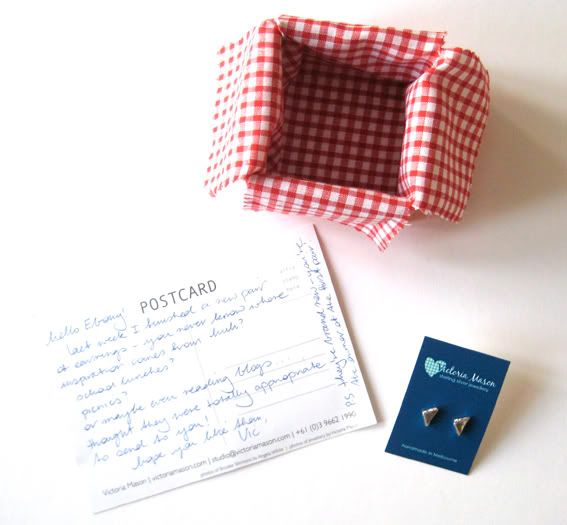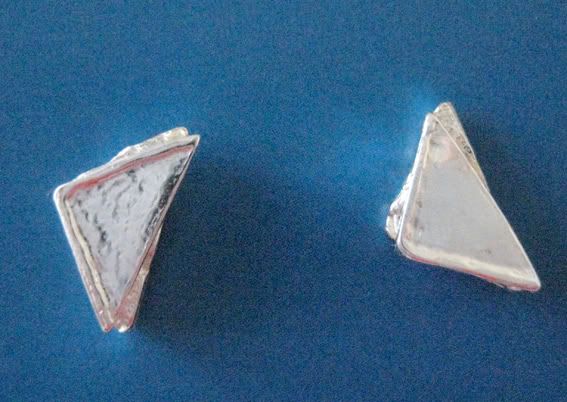 Oh my goodness is this not the sweetest surprise ever! The lovely Victoria from
Victoria Mason
sent me this divine package in the mail the other day! I could not believe that she has designed a pair of (Hello) Sandwich Earrings! Isn't she super clever! and super sweet for sending them to me!
A note from Victoria:
I am a Melbourne based jeweller and hand make pieces that are often miniatures of happy things that are a bit of a surprise, like tiny teacup earrings or a necklace with a silver chair. I also take inspiration from beautiful childhood memories - having the time to sharpen lots of different coloured pencils or looking at your upside-down reflection in a spoon.
How super sweet are these necklaces! Pop on over to
Victoria's online shop
to pick yourself up a little treat today!
Victoria also has a blog called
Earl and Cookie
! Be sure to check it out!
Thank you lovely Victoria! You are so special!
Love Love
Hello Sandwich
xxx