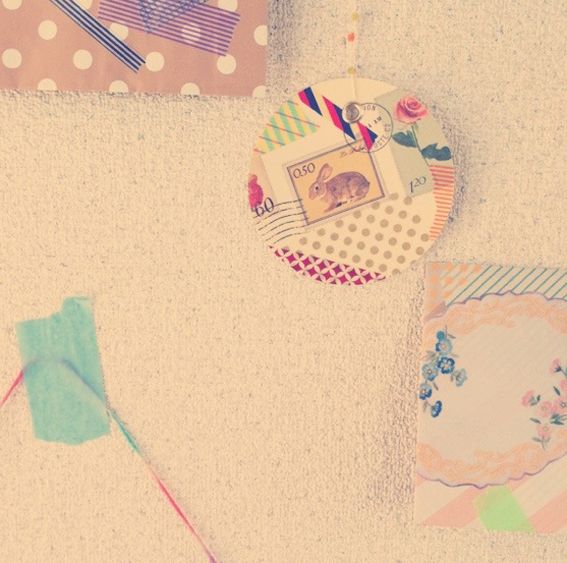 Sandwiches! Hello!
These are some behind the scenes set up snaps from the
mt school for wrapping and exhibition
at East Side Tokyo in Yokohama. mt sent me a
giant box of tapes
and asked me to make five artworks using the tapes. Naturally I couldn't help myself with all of those beautiful products and I ended up making a box full of craft works including books, corsages, envelopes, bags, tags and so on. (um, most fun commission job ever!)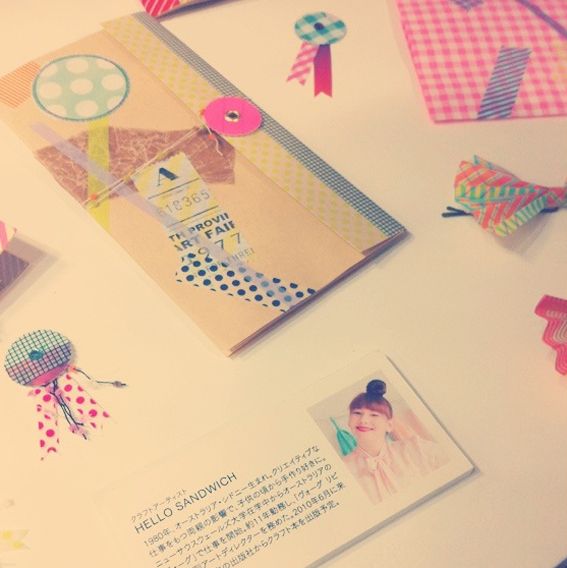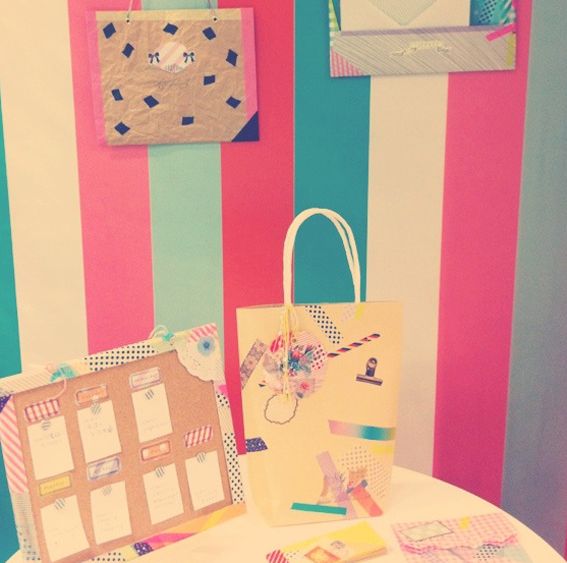 I headed off to Yokohama to hand deliver the craft works. When I arrived the mt team were sitting around a round table busily covering little polystyrene birds with mt tape as part of the installation. A few awkward bows on my behalf and I was pinching myself to think that here I was, chatting with the mt team and having the opportunity to show them artworks I've made with their product. gahhh! Before I moved to Tokyo I could have never imagined that I would be able to do this. When I presented my works two sweet girls from the design company kindly squealed 'kawaiiii', 'kawaiiii!'. Mission accomplished.
The set up looked like so much fun and I desperately didn't want to leave so I asked if I could help at all...before you knew it I was part of the bird taping team, chatting in (my terrible) Japanese and covering everything with masking tape. I stayed for five hours this way. Making a mt covered 'workshop' sign and decorating vases for the exhibition display. Just to be in the same room as the mt set up was pretty incredible for me.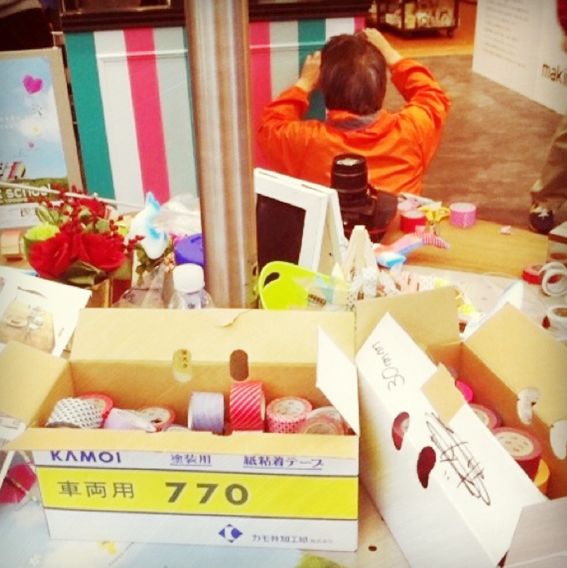 There were boxes of mt tapes everywhere! The installation team were working hard to cover everything in mt tape.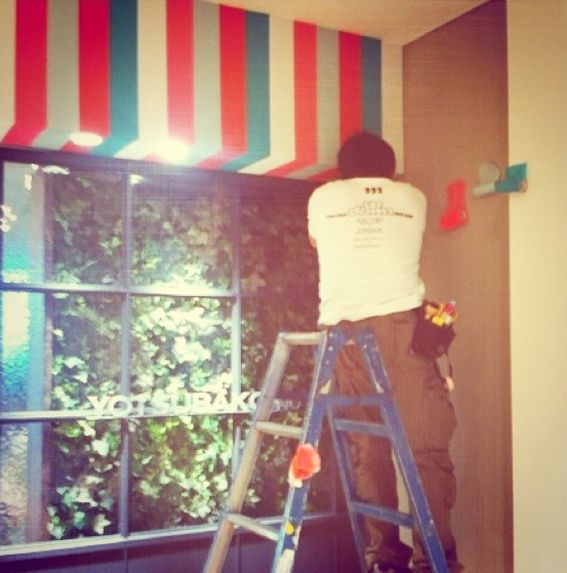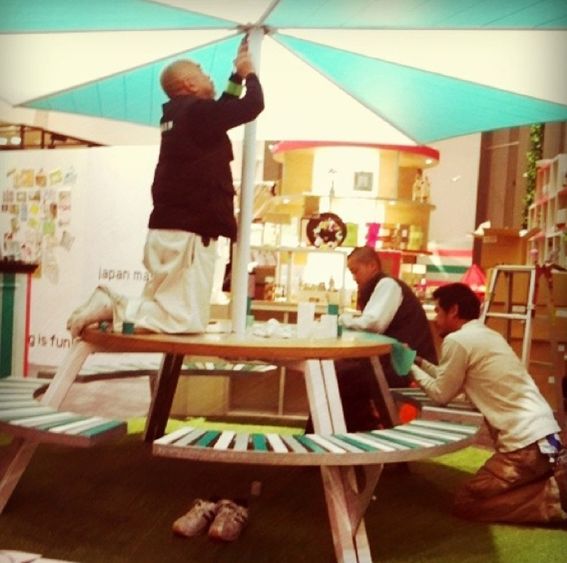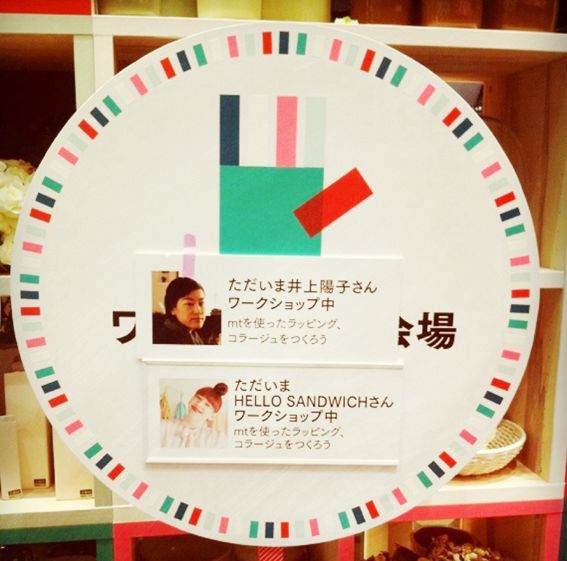 They had made a little wheel display for the workshops with my portrait!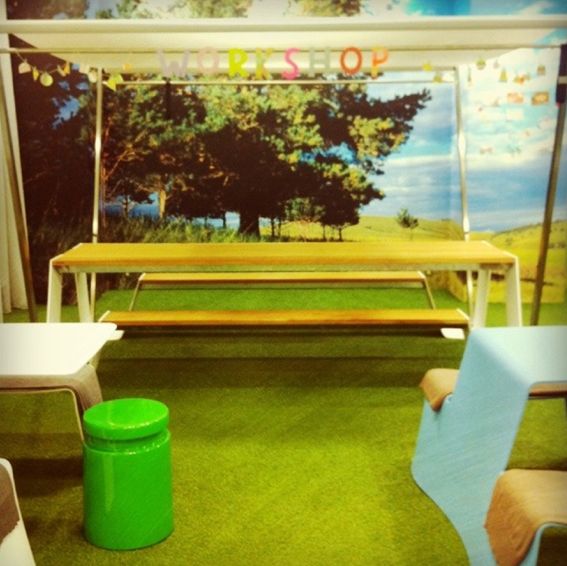 This is the area where I hosted my workshops.
The mt truck!
The mt team made these cute envelopes for the display!
About 9pm I left Yokohama with a smile ear to ear. One of those amazing days that I never thought I would get to experience, but so incredibly happy that somehow they asked me to be a part!
I can't wait to show you pics of the workshops and exhibitions in my next post!
Love Love
Hello Sandwich
xoxo