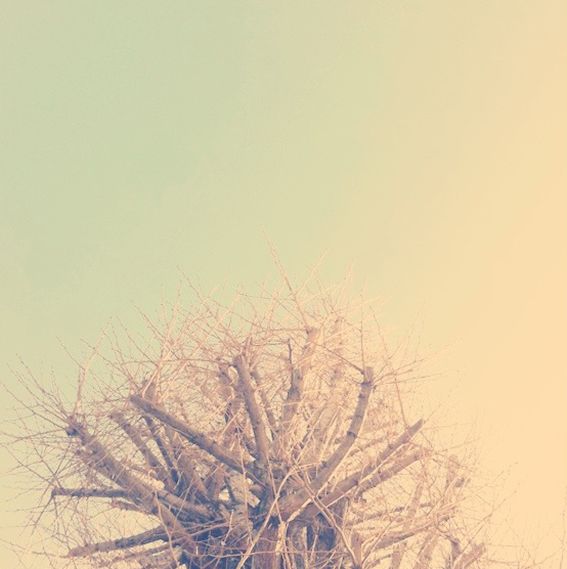 よっし!おはよう!Patterned bed linen. Warm morning sunlight after a typhoon night.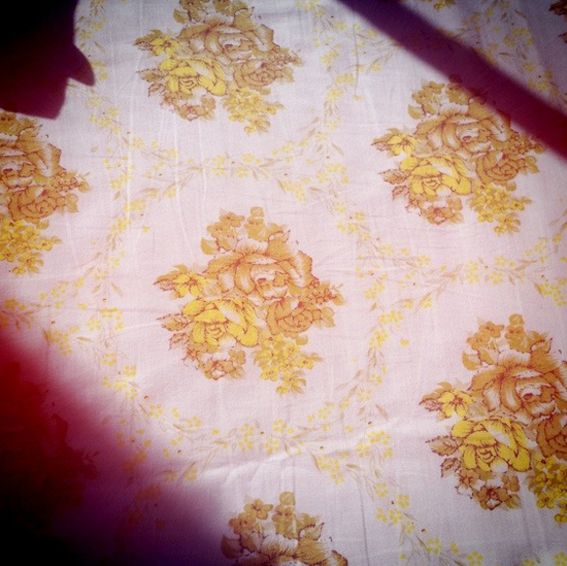 Stretch your legs and wake up slowly taking some instagram photos from bed.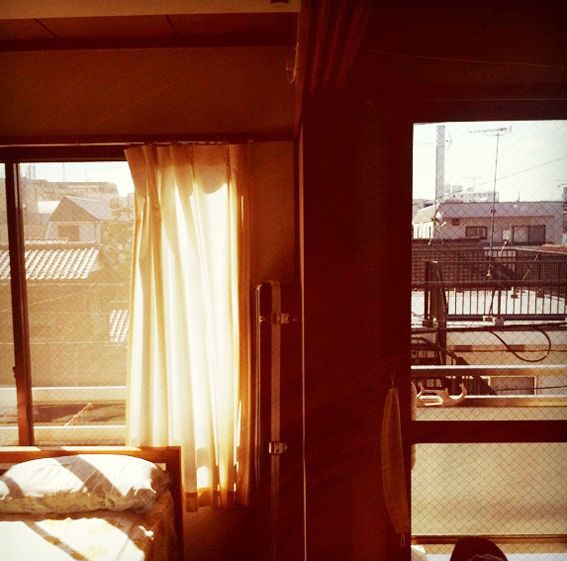 Morning coffee with soy milk and capture some morning light in my once-in-a-lifetime-living-in-Tokyo-apartment.
Bring the dining table into the study and stretch out to make artworks for the mt exhibition.
Stop and stare at these pretty scraps for a long time. Polka dots...glitter...stripes...pink...green...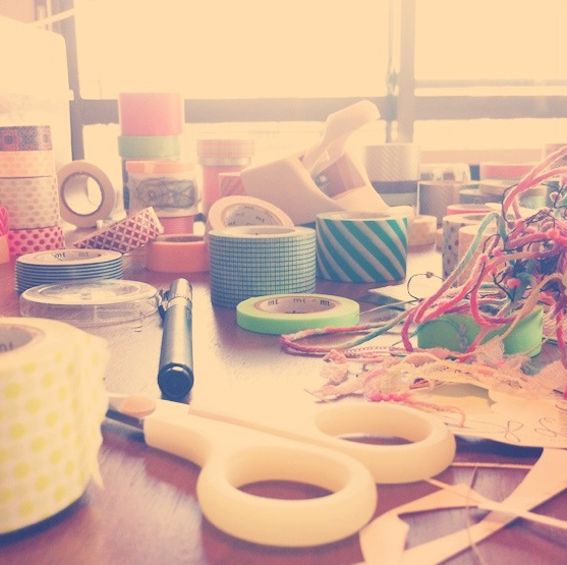 Successfully make a creative mess.
This is what my nails look like when I am too busy.
Pin everything up on little bumpy Japanese apartment walls.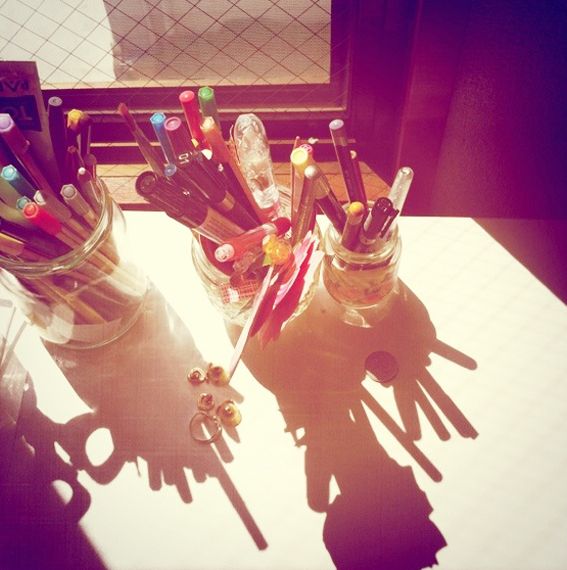 By now it's afternoon. Spring shadows begin to form on my desk. It reminds me I need some things from Daiso. 行ってきます!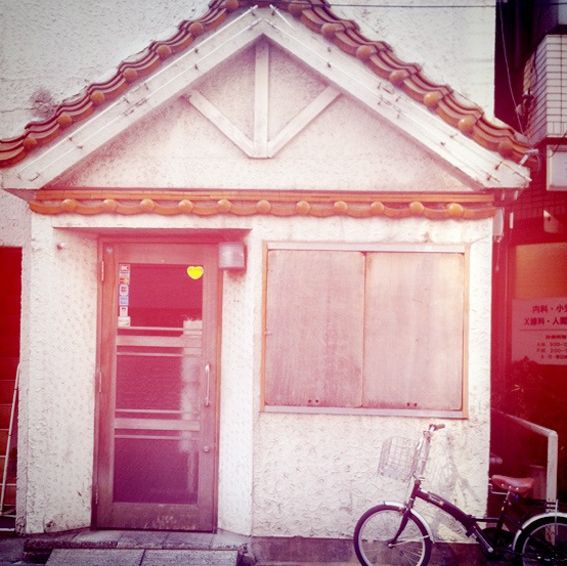 With a swish of pink paint this local izakaya could be a Hello Sandwich shop!
I walk here everyday.
Cherry blossoms starting to bloom. It's time for hanami this weekend. I made a picnic rug with Yuko-chan all ready for hanami parties.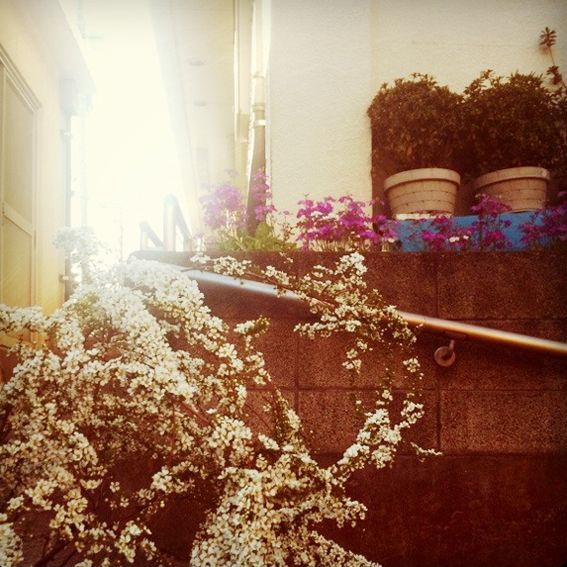 Sunlight creeps in between Shimokita buildings and pot plants.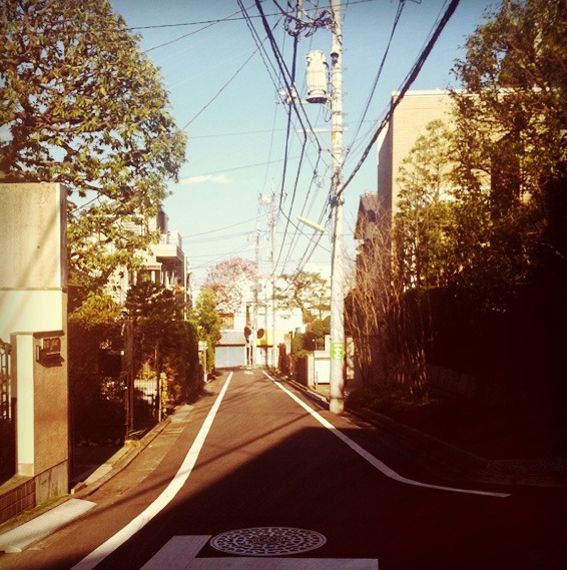 I walk here everyday too.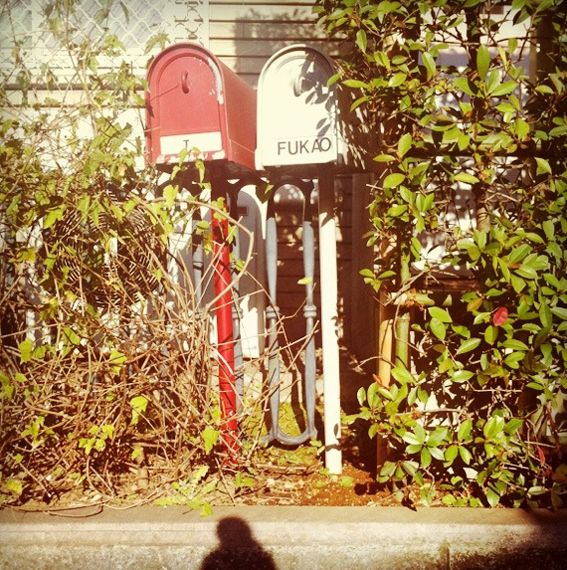 Hello. Sandwich.
Back home and there is a fluffy cloud peeking over the view from my balcony.
I don't think I'll ever get sick of days like this.
Love Love
Hello Sandwich
xoxo