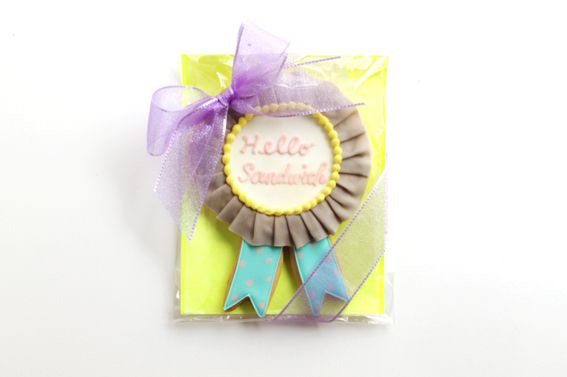 This is one of the super cute original Hello Sandwich cookies that
Thumb and Cakes
made for the
Hello Sandwich Book Party
. Nanako-san (Thumb and Cakes creator) is so lovely and even bought beautiful pastel pink roses to the party as a present for me. I really love all of her creations and lovely sense so when I heard she was having an exhibition, tea party and workshop naturally I headed over to the event.
Mami-chan and I headed over to the cute shop called Brownie and Tea Room in Minamiazabu. It's full of beautiful vintage linen, furniture and ceramics each carefully selected and curated in the most delightful way in this sunny shop. Perched in a glass display shelf were cakes and brownies made by Nanako-san. Not only are her sweets super cute to look at, they also taste amazing. Only a genius can achieve such a perfect combination.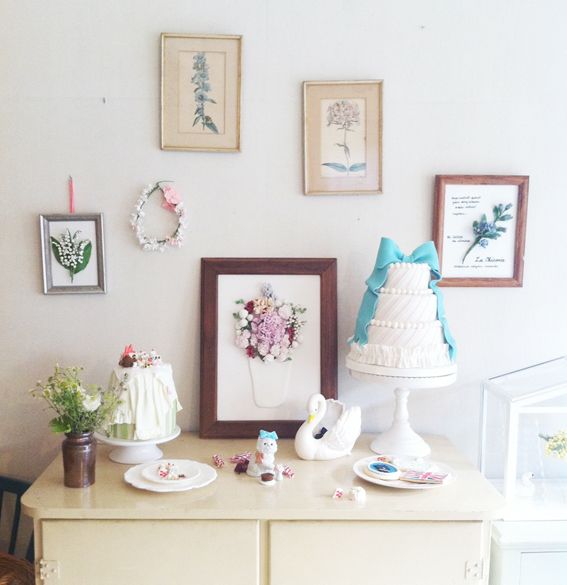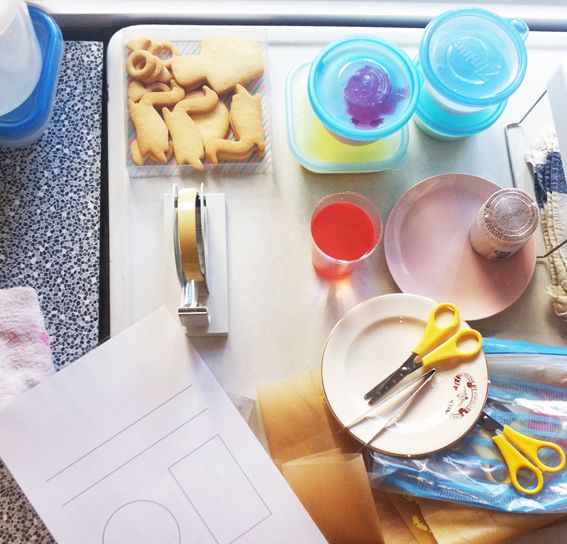 We arrived just after a cookie icing workshop had finished. Look how gorgeous all of the student-made cookies are?!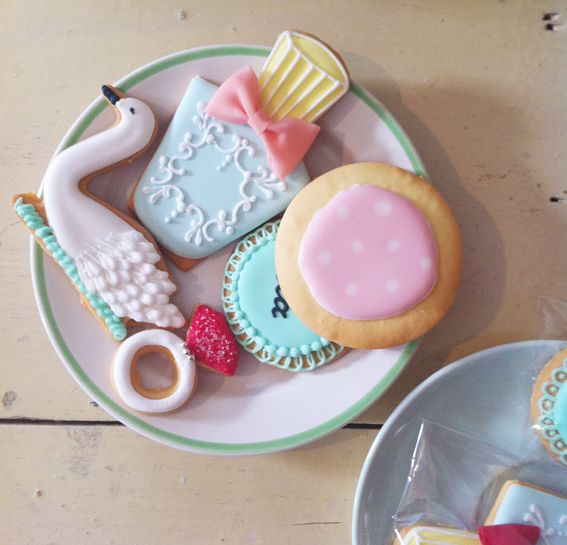 Mami-chan and I were able to participate in the second icing workshop where we decorated sugar coated almonds with flowers, polka dots and mini swans. It was so lovely to be a workshop participant rather than the teacher for a change! It's so relaxing attending workshops!
Love Love
Hello Sandwich
xoxo