Hello Sandwiches!
I bought a stack of tiffany coloured tissue paper bags and have been playing around with a few ways to turn them into cute bags for gift wrapping. Maybe you could try it too with Christmas just around the corner?
If you can't find tissue paper bags, you could try using regular tissue paper doubled over and make into a bag using
this gift bag tutorial
. For each of these bags I scrunched the tissue paper a few times to create texture.
For this bag I 'double hemmed' the top of the bag and stuck some thick colourful string handles on with masking tape. Glue some cute ribbon to a large safety pin and them staple on some cute collage papers. Attach to your bag, add some fluoro green mini dot stickers and you're done :)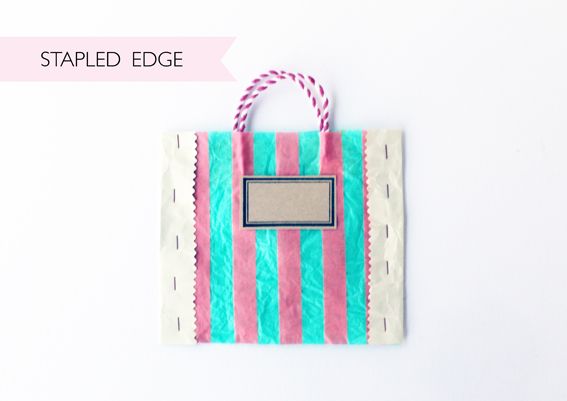 For this bag I added pink masking tape stripes, zig zag cardboard edges and a cardboard label. The zig zag edges were actually a manila envelope that I recycled. It's fun to upcycle use whatever you have around you!
For this bag I took inspiration from the very beautiful work of Australian artist
Kirra Jamison
and used coloured paper and foil origami paper to make a small collage.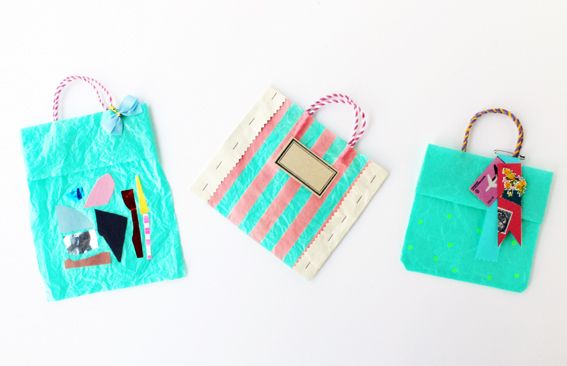 I hope you'll enjoy making some gift bags, too. If you're in need of some more gift wrapping tips for Christmas, don't forget my
Gift Wrapping Zine PDF for $10
. It's in English!
Love Love
Hello Sandwich
xoxo