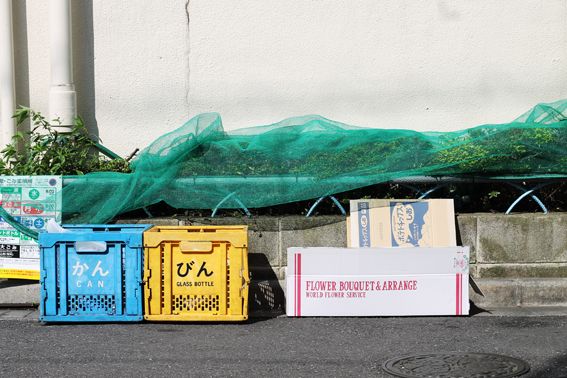 Yesterday was cans, bottles and paper recycling day in Shimokitazawa. I'm a little fascinated with
ゴミの日
, you might remember
this post
? Something about how tidy and neat Japanese are with their rubbish, and the mesh nets that come out on rubbish days.
I was a little sad to see the cute pink striped flower box that was sent to me go to it's new little home in the recycle center, but it did look lovely sitting neatly next to the colourful かん and びん crates for a short moment in time.
I woke up at 5:55am yesterday in order to go 'looking for shots' before it got too hot.
This overgrown house was first on my list.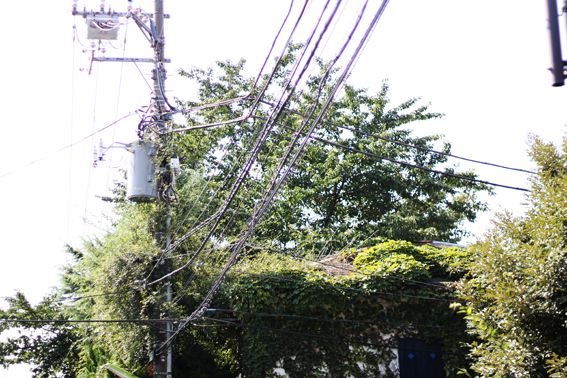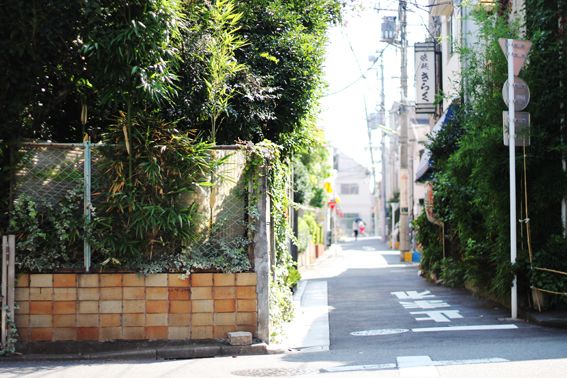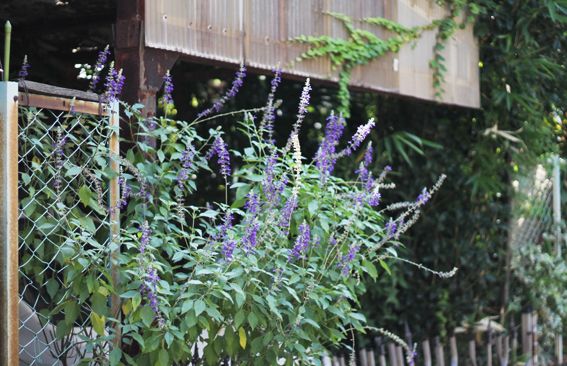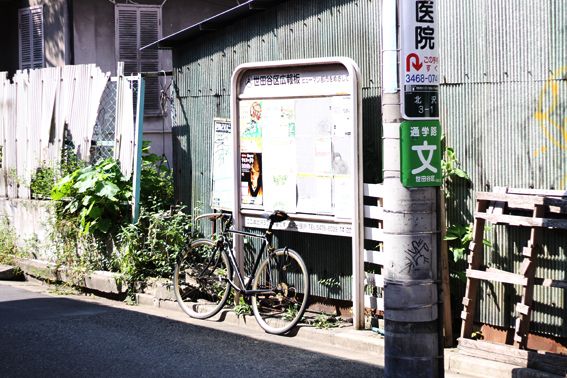 A favourite scene just outside my local Lawsons.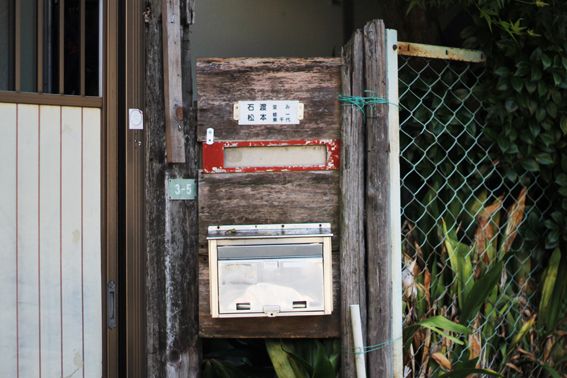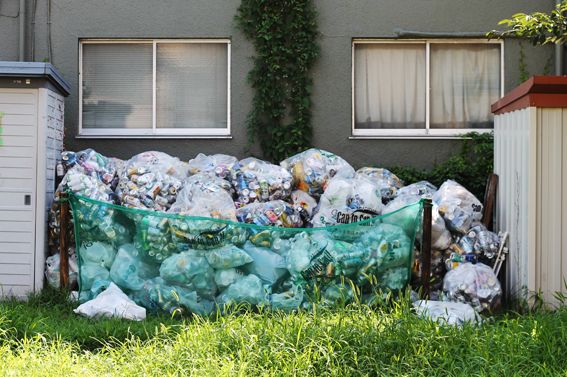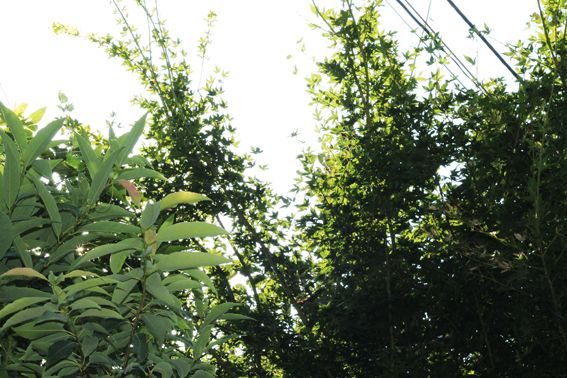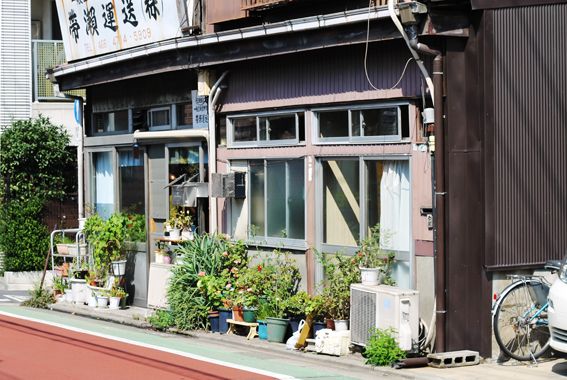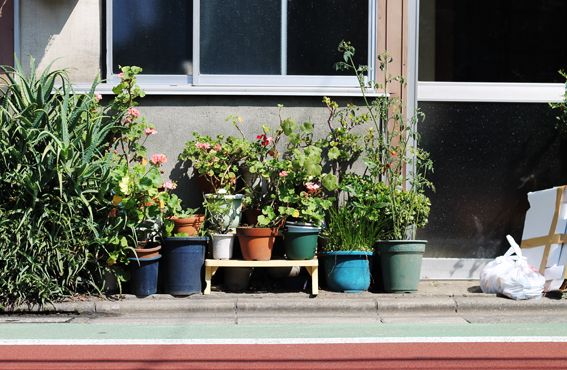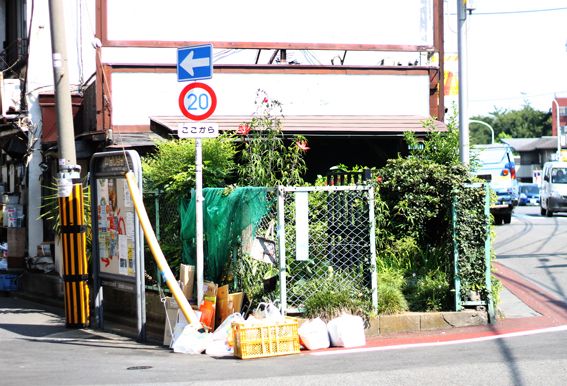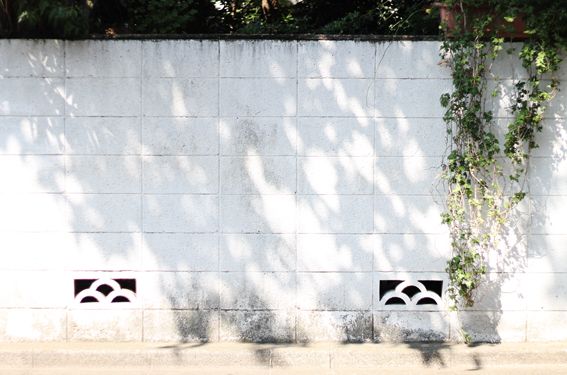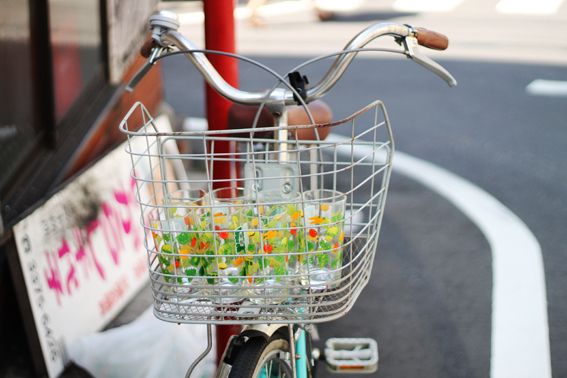 On my way to meet my friend I spied these cute Japanese fruits and vegetables glasses sitting in a pile of rubbish. (I love how Japanese say plural 'fruits', like 'fruits juice' or 'peanuts butter') I'm not usually one to rummage through other peoples garbage, but there were just so many of them, probably from a closed down restaurant or something, and I couldn't resist.
Moments later, and after a little chat with a neighbour who confirmed that yes, they were indeed 'かわいい', he kindly rushed back into his house to get me a big bag to carry them home in. Love You Japan.
We had lunch just under these trees in Yoyogi Koen. Escaping the heat a little. Sitting on teeny cartoon-like fake log stools. The sound of the cicadas - amazing!
I accidentally forgot to enter through the Torii off-center, which is a bit of a religious no-no as the center should be where the gods enter through.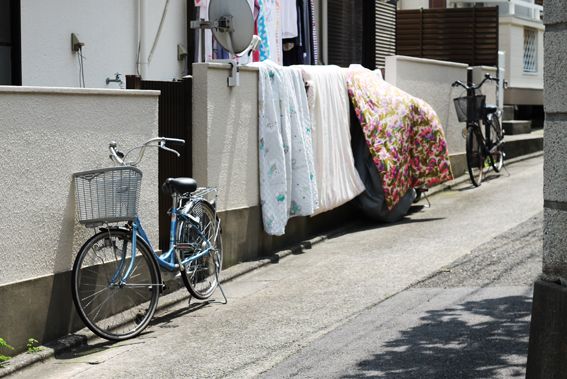 Back on my bike by now, heading home.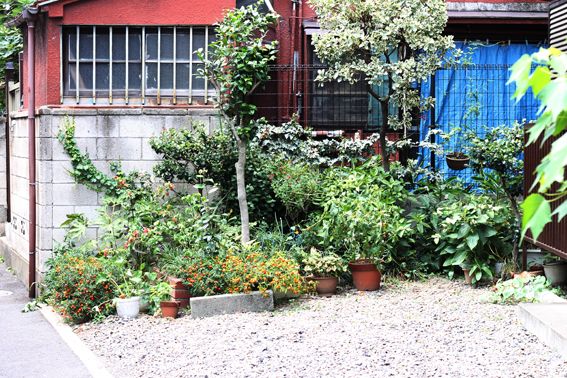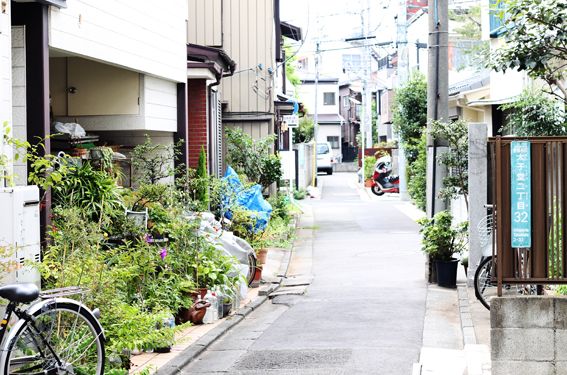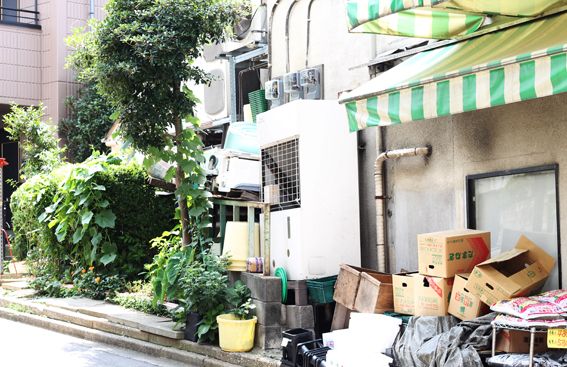 I've always wanted to make these crates into chairs for my apartment, or in a Hello Sandwich warehouse studio. Top one with a ditzy floral cushion cover, and the other in a plaid pattern, and you'd have yourself a cute set. Or maybe
this cushion
? Or
this one
? Perfect for informal meetings or for pulling out onto the balcony for afternoon white wine spritzers, no?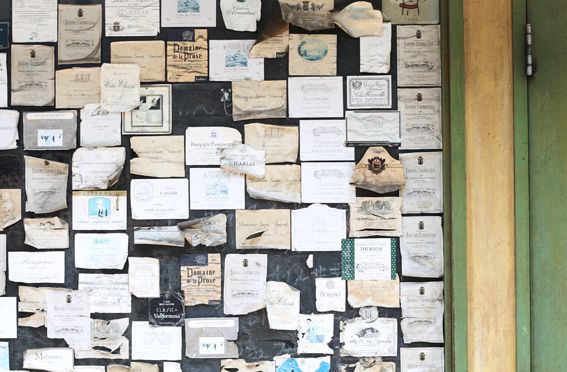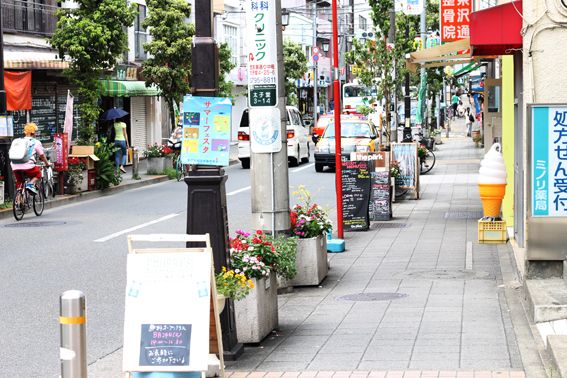 Sunny Sangengaya streets.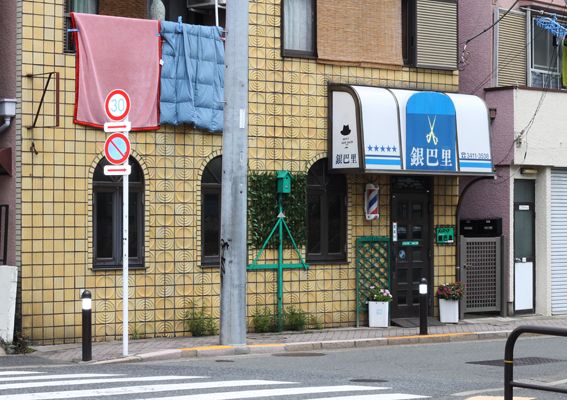 We're back in Daizawa now. Just around the corner from my apartment.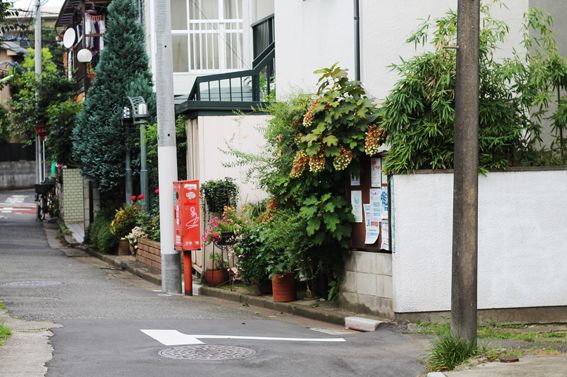 Do you recognise this?
A
hint
.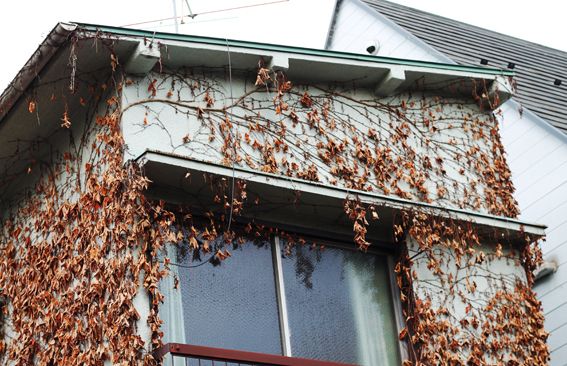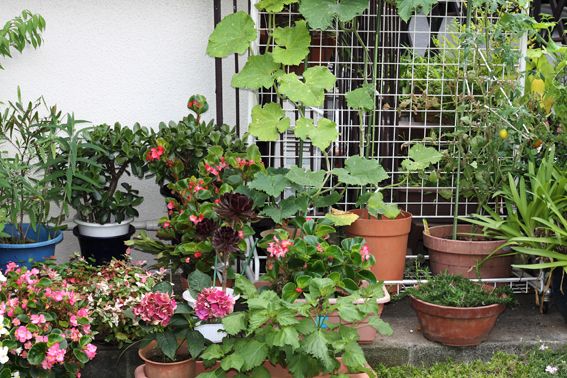 Love You Japan.
Love Love
Hello Sandwich
xoxo