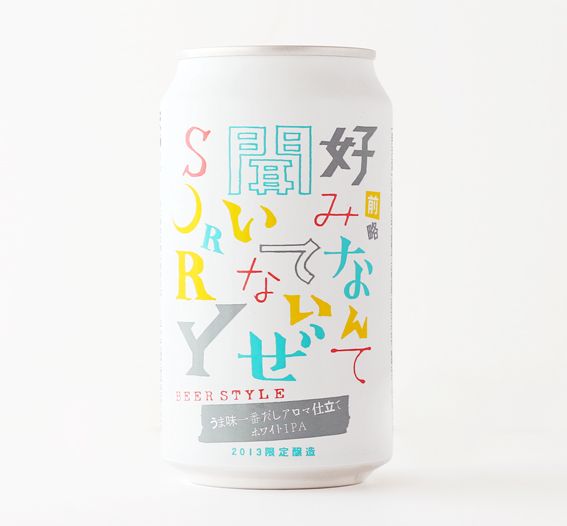 Yo-ho Sorry
!
What an incredible design team - who managed to combine all of those different kanji and hiragana fonts and a mix of red, tiffany blue, buttercup yellow and grey all at once...gahhh.
Apparently they use bonito flakes in this new beer?! Clever bunnies.
This Nagano based brewing
company statement
is "Provide tasty ales and make people happy!" To be honest, you could put dishwater in that can and I'd still be happy to drink it with packaging like that.
Oh man! Japan! You kill me!
Love Love
Hello Sandwich
xoxo