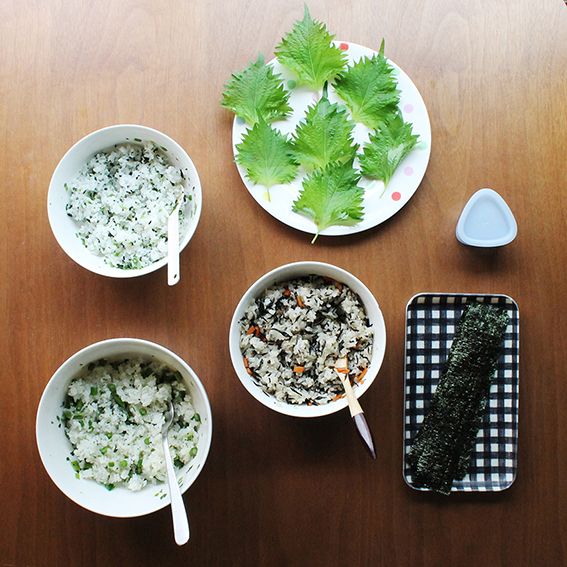 Hello Sandwiches!
There's been a little onigiri station happening over here in Shimokitazawa this afternoon. I made three types.
1) Hijiki
2) Wakame & goma furikake with shiso
and 3) The gaijin version - asparagus, leek, parsley, pea and pepper.
I'm off to my friends party now.
Happy Sunday night, Sandwiches!
xoxo