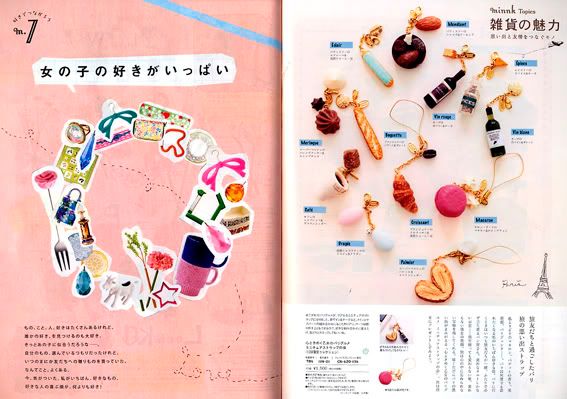 Mr Y is back from Tokyo! Yay! And so I have been lucky enough to spend these last few days reading some new Japanese magazines.
I sent poor My Y off to Tokyo with a list of
Japanese Magazines
long enough to waste his entire 7 kilograms of carry on luggage (apparently my magazines alone weighed in at 12 kilograms! eek!)  but much to my surprise he arrived home not only with everything on my list but also this launch issue of
Minnk
catalogue of
Felissimo
products which I thought you would love! Felissimo is a select online shop that showcases products that 'bring out the best of being a girl'! So cute!
For me, this magazine / catalogue has it all...content I love, products I love, and a vibrant page layout that makes me smile with warmth and happiness every time I turn a page... A hand drawn balloon, scalloped edges on a picture box, super cute fonts, energetic change of pace and scale all combined in a bubbly and fresh overall layout style! Sigh! So cute!
A little bit of
bento
love! 
How super cute is this girl! I love her hair cut! 
Oh, they had me sold at the stationery section! The above tape looks like
mt tape
!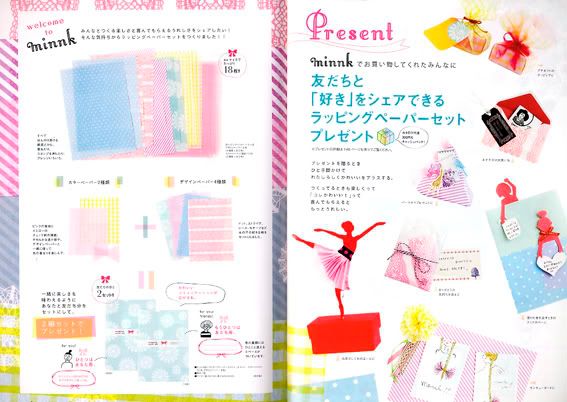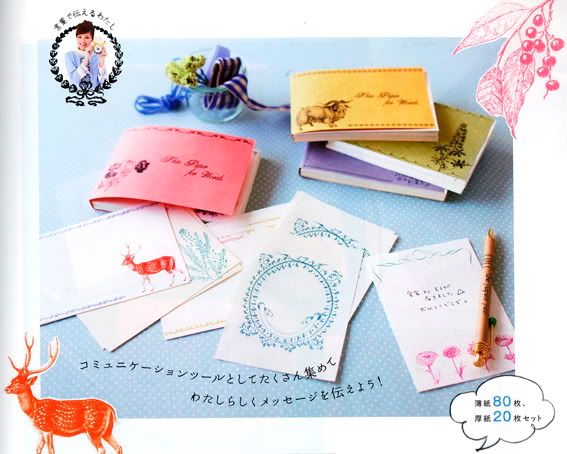 I love this pouch so much!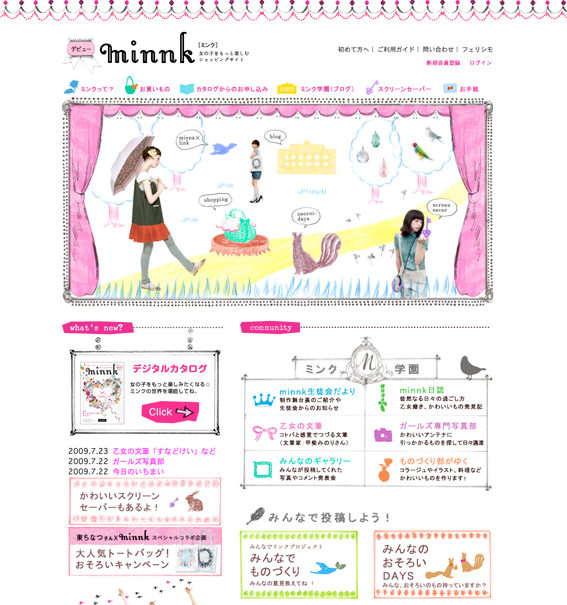 If you are in Japan, check out their
super cute website
to purchase these kawaii products. But, if you are elsewhere in the world, without spending even 1 yen you can
download your own cute screen saver
.  At least this slightly eases the pain of not being able to get these products delivered to us! 
And if you still want more, they have a
blog
too!
Enjoy lovelies! Hope you are having a gorgeous week so far!
Will post more from the 12 kilograms of magazines soon!
Love Love
Hello Sandwich
xxx