Gorgeous unique uniforms worn by Shibaura House staff at the Hello Sandwich + Shibaura House workshop!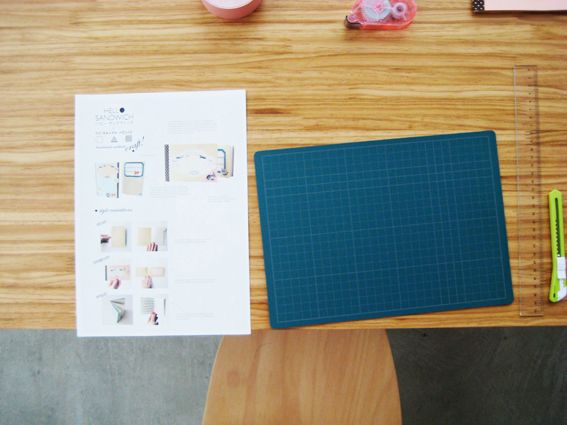 Today was such a lovely creative day! We had the
Hello Sandwich x Shibaura House Handmade Notebook Workshop
where participants handmade notebooks and used some Sandwich print outs to decorate their books.
And earlier, it was installation day at
Nidi Gallery
! So much fun! Lovely chatting in Japanese,
Bisaji-san
playing with a cute hand made balloon ball, beautiful natural light streaming in, my cute friend Gracie setting up an 'Australian' summer drawing installation complete with Coopers Green bottle...! So nice!
The day was dotted with iced lattes with my super cool friend
Luke
from art school in Sydney who arrived in Tokyo this morning. The sweetheart came everywhere with me today and helped me install and set up at the workshop...all after a sleepless overnight flight. Yasashiiiii!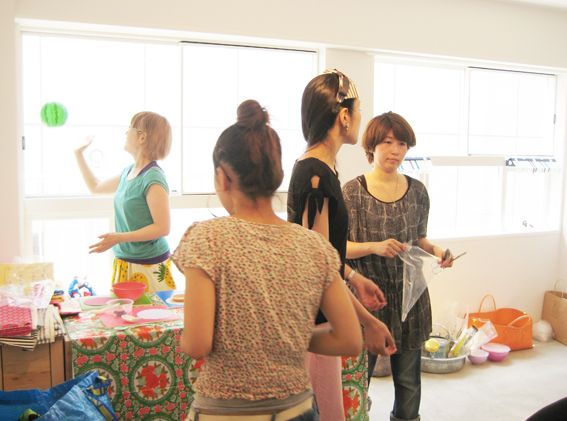 My amazing super talented friend Grace (left) and her Summer drawing installation!

楽しかった〜!
サンド