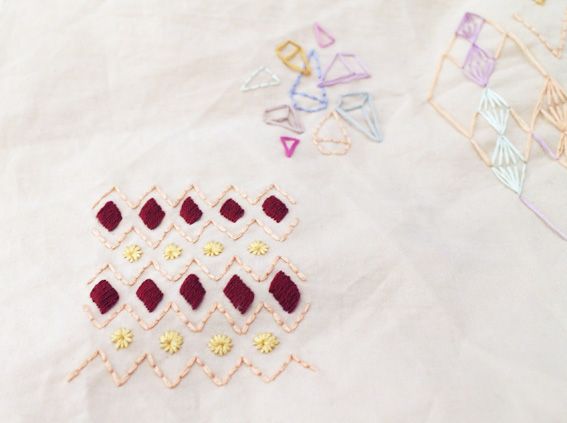 Hello Sandwiches!
I just got home from the loveliest of evenings at
Nidi Gallery
.
Kanae Entani-san
had an exhibition of her beautiful, detailed and delicate embroidery work and she was also holding a drop-in style workshop. Participants could bring an item of their choice (such as a tote bag, handkerchief or blouse) to embroider with the help of Kanae-san. I took a piece of calico fabric to embroider with the idea of turning it into a mini cushion afterwards.
Kanae-san placed my fabric in an embroidery hoop and drew me a mini-mori design with a disappearing felt tip marker.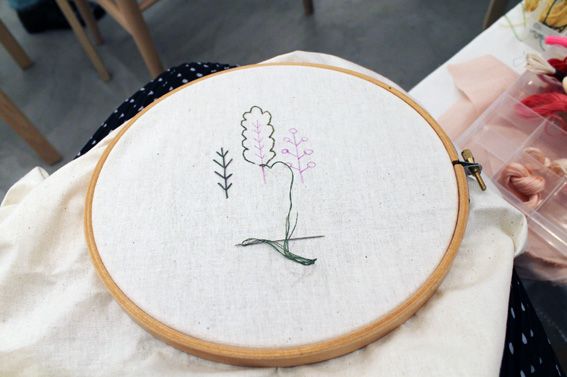 It was then time to embroider the designs and chat with the other lovely workshop participants.
The french dots were simpler than I thought and a lot of fun!
With
Yuzuko-chan's new book
and Kanae-san's exhibition and workshop I think I've caught the embroidery bug! It's perfect timing too as the weather is getting cooler in Tokyo it's perfect to snuggle up with some stitching and a glass of hot wine. (I'm sitting with my Muji pom pom covered hot water bottle now さ。む。い。!)
Love Love
Sandwich
xoxo