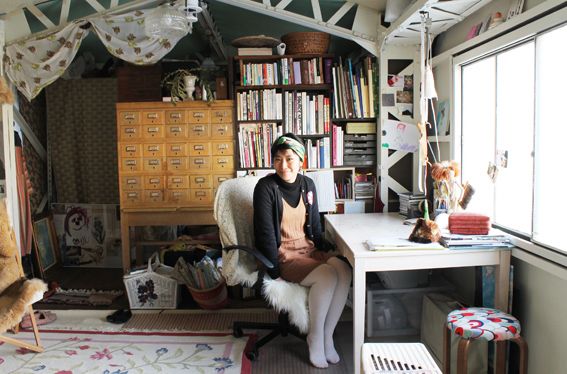 Oh My Goodness today was so inspiring!
My friend Shimizu-chan and I went to Asakusabashi to visit
Higashi Chika-san's amazing shop
and gallery
Le Lieu
but we when we arrived Chika-san asked 'Hello Sandwich-san desu ne?' and she gave us a beautiful tour of her studio!!! It's a four storey converted studio building which she shares with her super cute five-year-old daughter and two other creators. At the very top of the spiral staircase is this amazing space which I am so excited to share with you today! I hope you will enjoy this studio tour!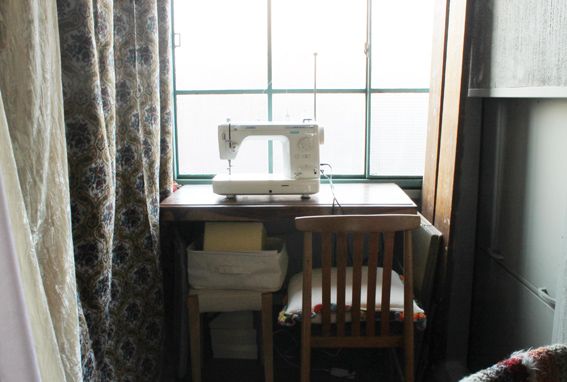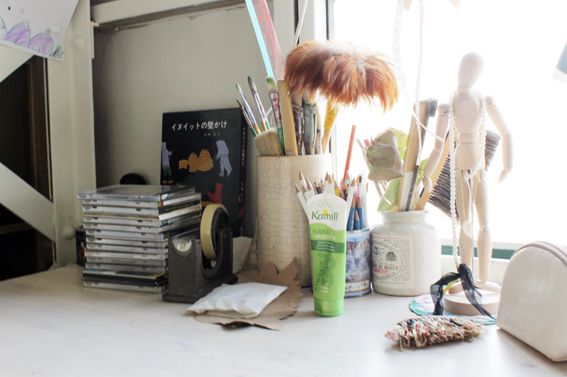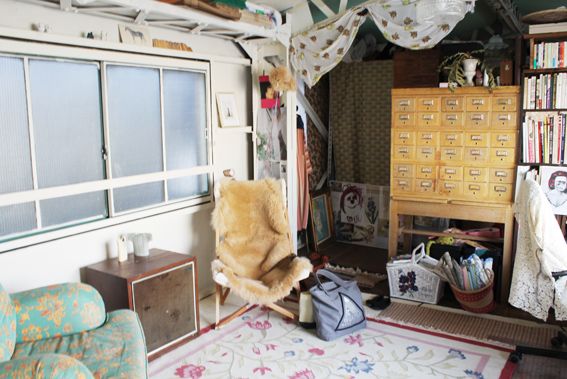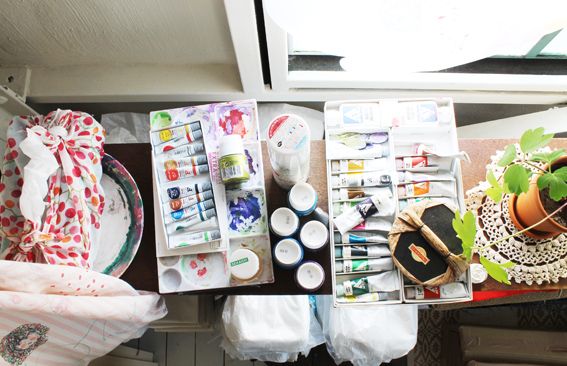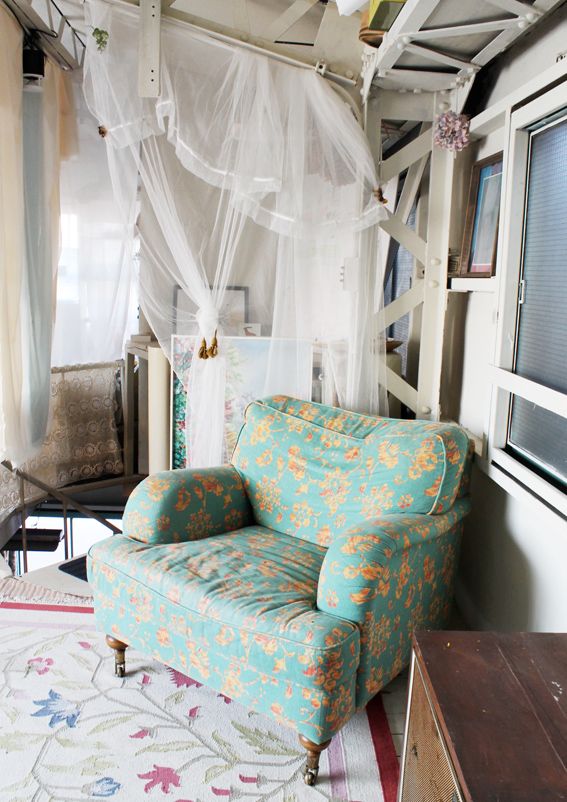 Chika-san makes these beautiful umbrellas (and parasols) and stunning scarves (below).
You can also see more on Chika-san's website
Coci la elle
.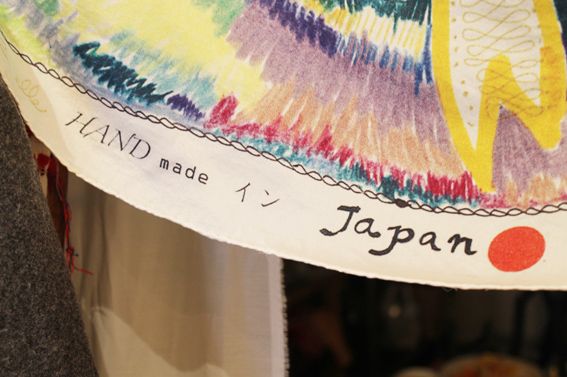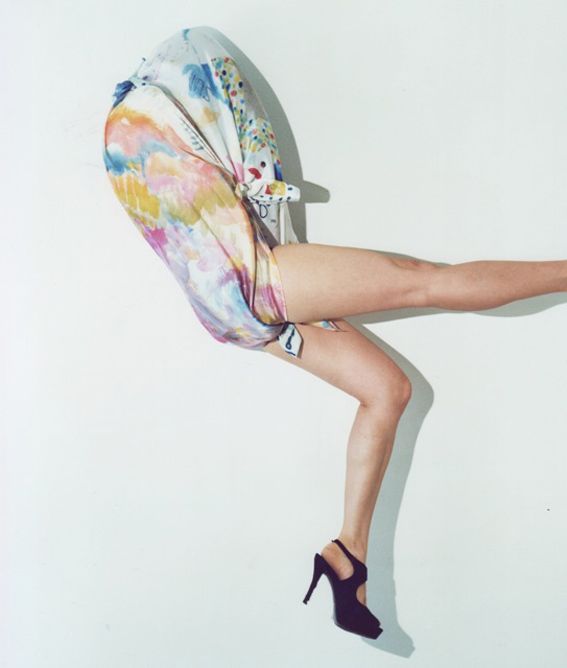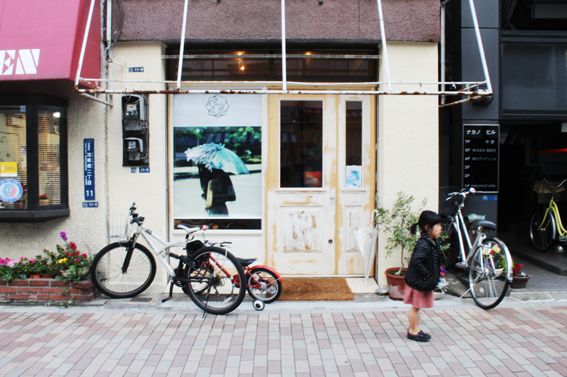 Chika-san's adorable daughter and the gallery shopfront.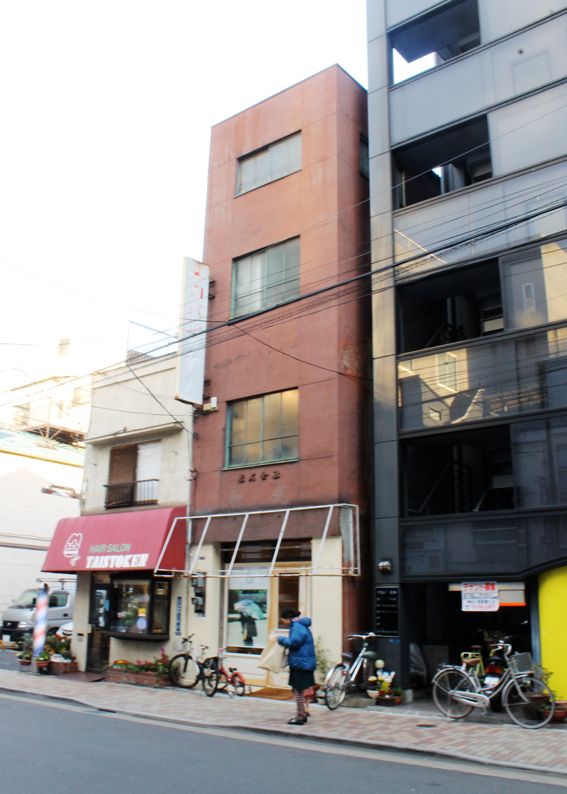 Sometimes I find myself in situations like this where I have to pinch myself to believe that I-am-in-an-amazing-studio-in-Tokyo-and-they-are-speaking-to-me-in-Japanese-and-I-want-to-live-here-forever!
The moral to this story is that you really won't want to miss a trip to this gallery and shop if you're in Tokyo! Of course this will be in the new Hello Sandwich Tokyo Guide PDF coming soon!
Thank you so much Chika-san for such a delightful day! You're such a cutie!
Love Love
Hello Sandwich
xoxo