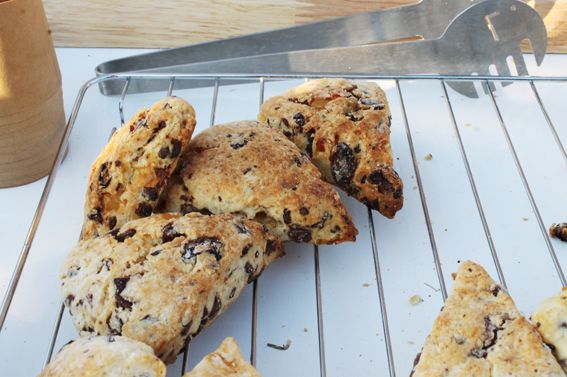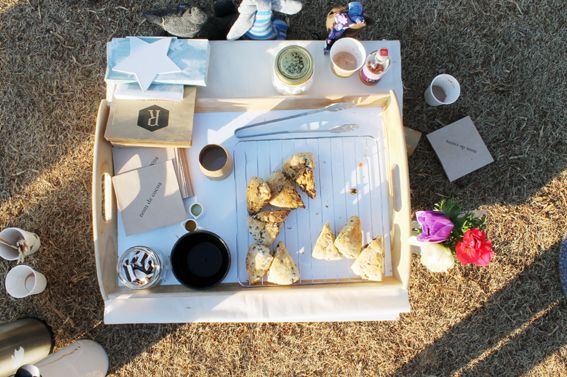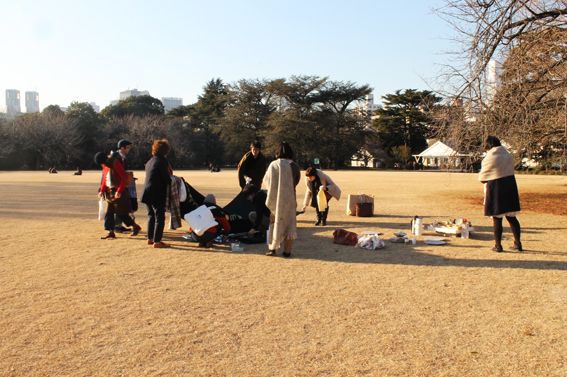 What a lovely day it was today!
A spot of embroidery with my morning coffee. A winter morning run along my local
nature walk
where I spotted these blossoms starting to bloom. I've been riding my mamachari to the nature walk and running 5 to 7 kms through Sangengaya and along to Kannana Dori and back. I've been tracking my runs on
RunKeeper
. It's an incredible app if you like running outdoors.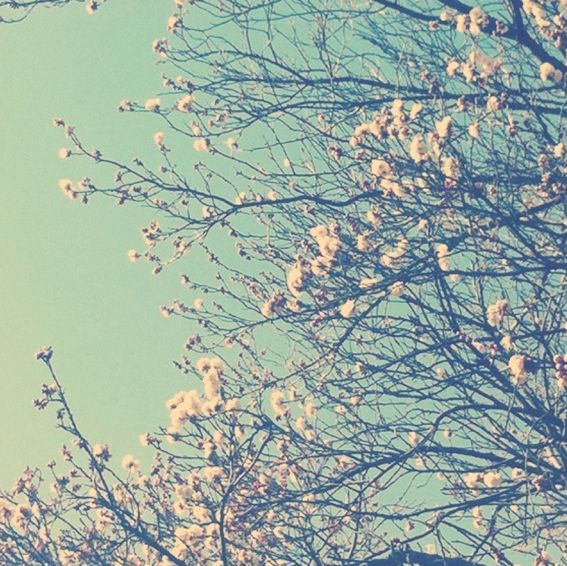 After lunch I rode
my mamachari
to
Commune gallery
to see the beautiful accessory exhibition and chat with some super cute new friends. If you have time, be sure to pop in to see the accessories before the exhibition comes down on Wednesday.
I then headed off to Shinjuku where I was invited to a lovely picnic in Shinjuku Gyoen by Yuko-san. The lovely Yuko-san was a participant at two of my workshops and she has the most lovely sense. Yuko-san and her husband wore matching Comme des Garcons cardigans (and matching
Tupera Tupera
badges!) and prepared beautiful scones and hot chocolate to share in the park. They hand decorated paper cups with mt masking tape and presented everything on a mini table that looked like it could have been taken directly from a cute cafe! We all sat down and going around the circle introduced ourselves and spoke a little about what we love / do. I remember when I first moved to Japan how daunting this Japanese introduction system was!
By 4:30 when the sun went down and the 'we're-closing-the-park-now-so-please-leave-onegaishimasu' song came over the loud speakers we brushed the grass off our clothes and headed back to the station. By this time my feet were frozen numb and I was reaching for my bag to see if I had any hidden kairo packs. I did a sneaky detour via Tokyu Hands and Kinokuniya - some of my favourite past times - and took the Odakyu-sen back to Shimokitazawa. A quick trip to my local supermarket Ozeki to stock up on nabe ingredients, and before you knew it I was relaxing at home with a glass of red wine and some delicious nabe.
A perfect winters day.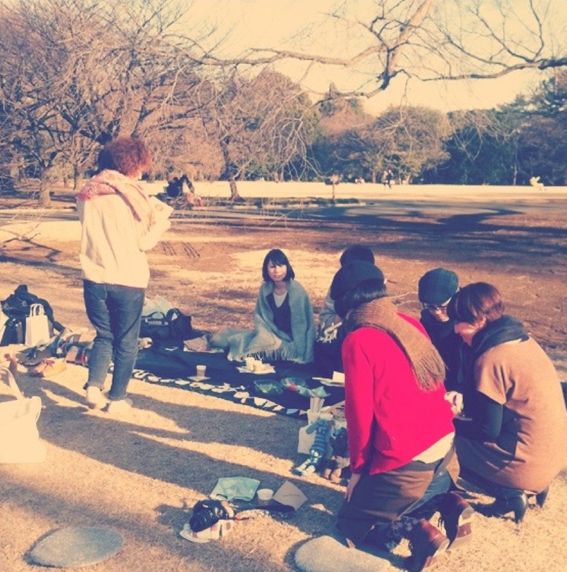 I hope you had a nice Saturday Sandwiches!
Love Love
Hello Sandwich
xoxo