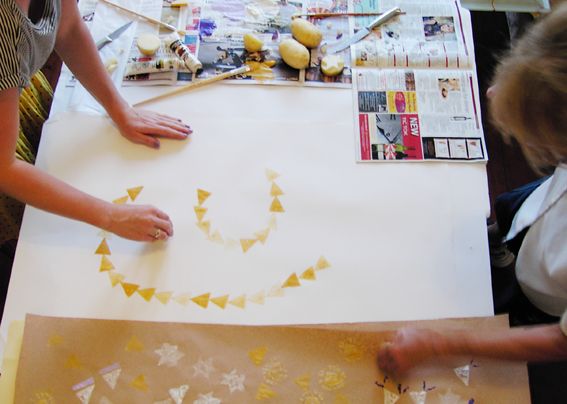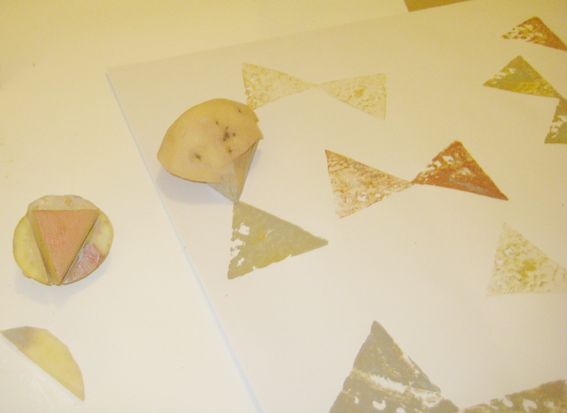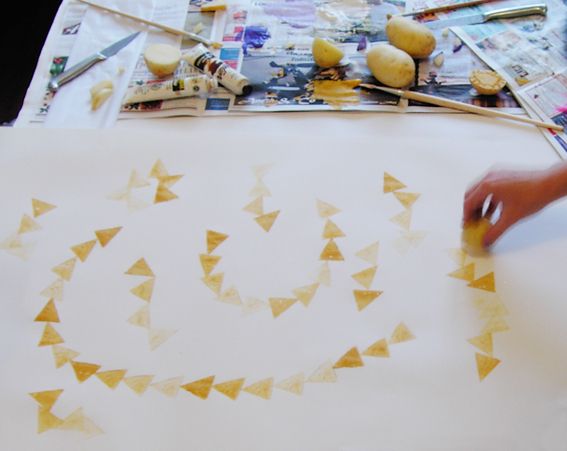 A few nights ago my Aunty Nin and I had a lovely Potato Stamping Evening at Hello Sandwich Headquarters. What a great evening it was! Potato stamping is so much fun - instant, effective and the stamping creates such oh-so-lovely textures. The finished products (to be used as gift wrapping) were rolled up and given as teeny tiny tokens to team members in my office.
Speaking of
gift wrapping
, did you see my guest blog entry over at
Do's Family
? It was such an honour to be with such amazing creative company and share some gift wrapping tips.
Happy Holidays Sandwiches.
Love Love
Hello Sandwich
xxx