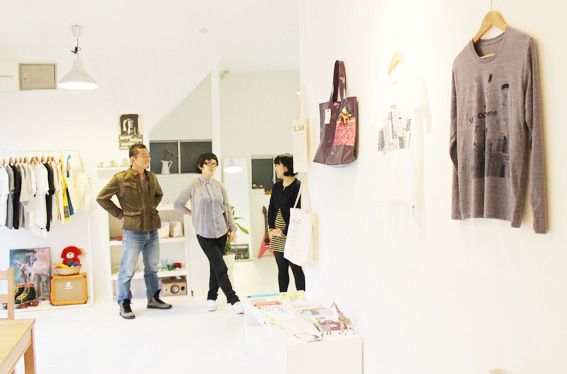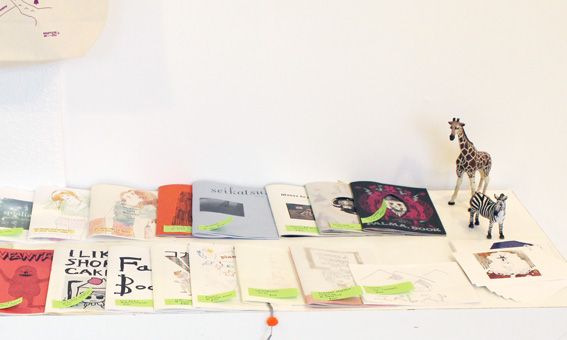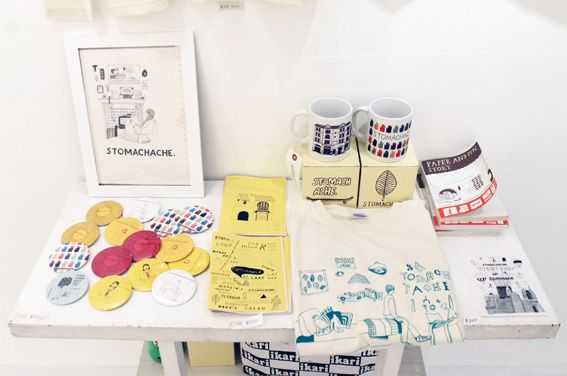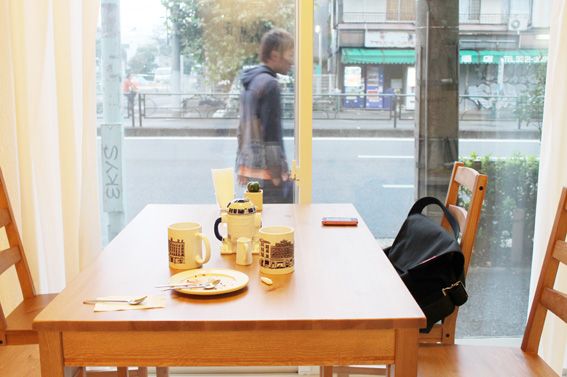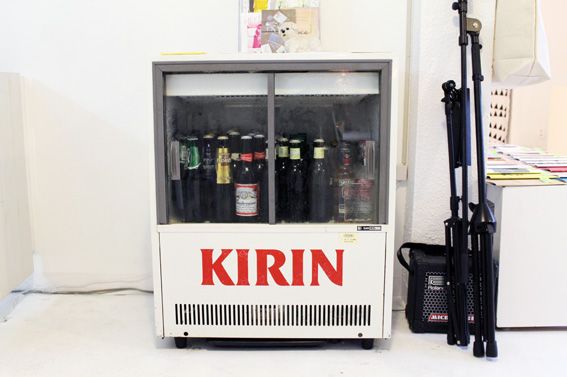 This lovely little gallery and zine shop
used to be 5 minutes walk from my apartment. Now it's 16 minutes since they have just re-opened at a brand new location. But that's okay because I love visiting Miyuki-chan in her beautiful new space. The sun streams in and if you ask nicely Miyuki-chan will make you some curry rice or a hot coffee and you can set up on one of the sunny tables and busy yourself scrapbooking or making other craft.
Commune is a gallery, zine shop, other nice goods shop, gallery, and you can even get yourself a nice cold beer from the cute mini Kirin fridge. You can buy cute things such as stamps, t-shirts, cards, badges, earrings and at the moment you can pick up some nice calendars hot off the press.
While I was there the other day,
Kana-chan
, one of Miyuki-chan's artists came in and gave me a lollypop! It's just a really nice place to be. If you are in Tokyo, I think you might enjoy popping in. It's a short six minute walk from Shimokitazawa (if you're not familiar with the area best to print off the map first as there are some back streets to tackle) or it's super close at two minutes from Shin-Daita station on the same Inokashira line.
Oh! And I'll be hosting a
Nengajo
making workshop there in December! I hope you can come! Details to come.
There are only a few spots left for my
Pocket Tissue Case Making Workshop
at Shibaura House on 17th November. Let me know if you'd like to come and I'll reserve you a spot.
Love Love
Hello Sandwich
xoxo