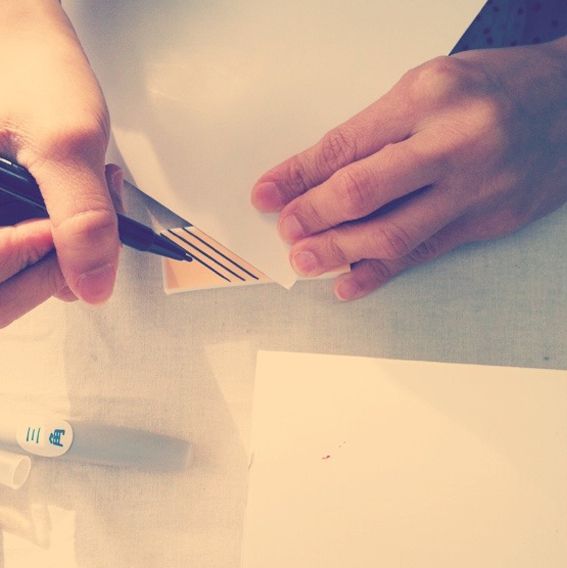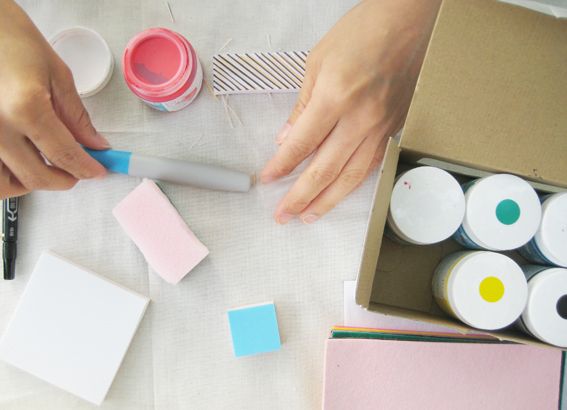 Ros carved a beautiful stripe stamp for us after we inspired by a similar stamp in a craft book.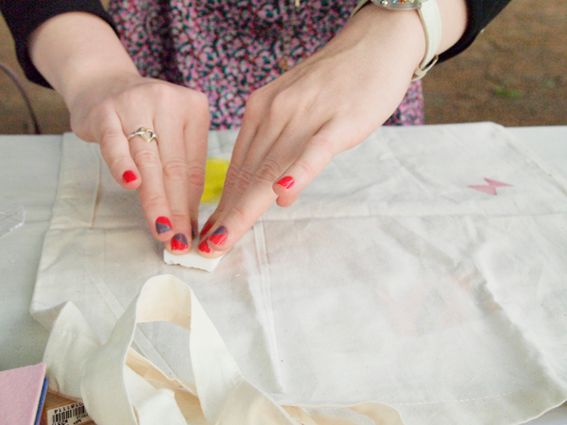 Thank you Ros for these two pics (above).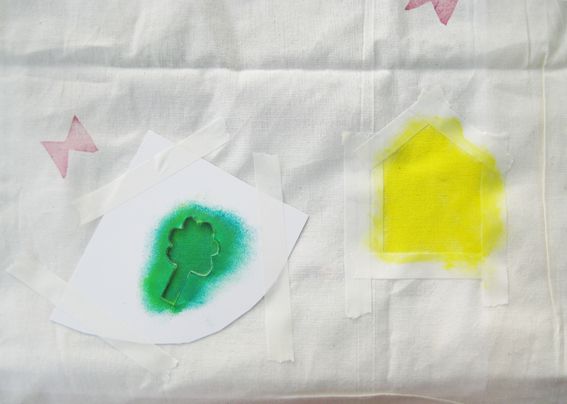 This little tree came from the most beautiful tote bag my talented friend Gracie decorated at a Tupera Tupera workshop. Gracies was 1000 times cuter.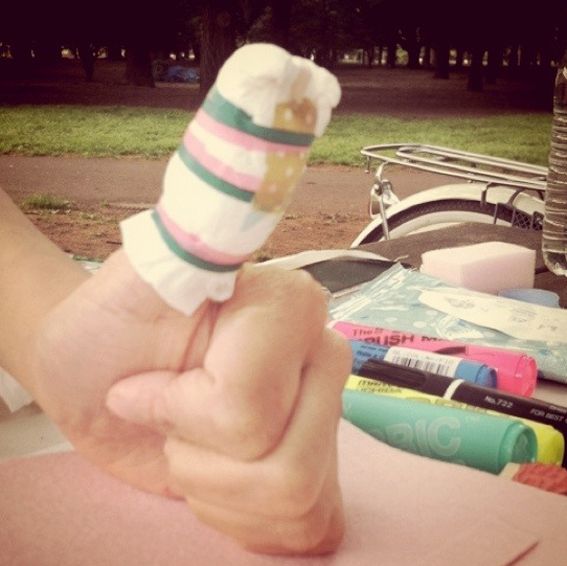 Yesterday
Ros
and I spent a lovely
Golden Week
crafternoon in Yoyogi Koen. It was so relaxing and inspiring combining our craft materials and setting up a mini craft studio at a park table. Ros brought some cute
muji calico bags
, felt stickers, markers, screen printing paints and a stamp carving set. And I brought some paper craft materials, stamping set, and a collection of craft books for inspiration. We chatted about life in Tokyo, craft and blogging while we decorated tote bags, envelopes and cards and for a couple of hours we relaxed and enjoyed the fact that being in a park is one of the safest places to be in the event of an earthquake.
Poor Ros cut her self on the stamp carving tool but is now recovering. We discovered yet another use for mt tape :)
Love Love
Sandwich
xoxo